Breaking Down The Walls highlights Anti-Bullying Month
In an age where social media dominates many of the interactions between students, bullying can be very prevalent in a high school setting. While stereotypical bullying is not what it used to be, many students today still feel the impact of their peers' harassment.
With November being Anti-Bullying Month, much attention has been drawn to the school's own Breaking Down The Walls clubs, which work to prevent bullying in the school environment. Last year the school chose to make the shift from Anti-Bullying Week to Anti-Bullying Month.
Breaking Down The Walls, informally known as BDTW, is divided into two smaller clubs within it, BDTW White and BDTW Red.
"BDTW White focuses mainly on anti-bullying efforts within the school, and BDTW Red tries to reach out to schools in the area, mainly middle schools, where we perform anti-bullying skits," said Mr. Chokshi, sponsor of BDTW Red.
The main goal of BDTW Red is to help students learn how to deal with bullying and be prepared once they arrive at high school.
"The reason we do skits is so [the students] can actually see what bullying looks like and then identify different strategies and different types of bullying in different scenarios, whether it's online, in the classroom, in the hallways, or on sports teams," Mr. Chokshi said.
BDTW White is more local, working within the school to create videos and focus on many small ways bullying can be prevented in high school.
Many students who join BDTW White or Red are members of the club because they strongly support the message the clubs share with the rest of the school.
"It's a great club to be in because I really support the message of anti-bullying, and I love spending time with the people in the club," said Jamison Fowler, junior member of BDTW Red.
Other students participate in the club due to a personal connection with its mission.
"I joined BDTW as a freshman because I've experienced bullying, and I wanted to be part of a group that helps to stop it," said Kerri Kenney, senior member of BDTW White. "Plus, I love the idea of promoting kindness and positivity in such a stressful and competitive school."
Both BDTW White and BDTW Red work to eliminate all forms of bullying occurring, as well as prevent any bullying incidents in the future.
"The goal of BDTW is to spread the message of anti-bullying before students even get to Hinsdale Central to give them strategies on how to prevent bullying or how to intervene when they see bullying," Mr. Chokshi said.
Every week, members of BDTW work on large and small projects in order to spread kindness throughout the school.
"My favorite part of BDTW is definitely the projects that we do throughout the year to raise awareness about bullying and stereotypes and to make Central a lot more positive," Kenney said. "We do smaller projects like putting sticky notes with positive quotes on lockers and bigger projects like our Anti-Bullying Month [project] every November. It's all a ton of fun to plan and carry out."
In addition to Anti-Bullying Month, members of BDTW Red and BDTW White aim to inspire students to join the cause to end, as well as prevent, bullying.
"I recommend joining BDTW because it's a really welcoming club," Kenney said. "We love when new people join because a lot of our projects are based on members' ideas, and it never hurts to have more perspectives or stories about bullying and stereotypes."
Students can attend BDTW Red meetings every other Friday in room 300 and apply for BDTW White at the end of the year.
Leave a Comment
About the Writers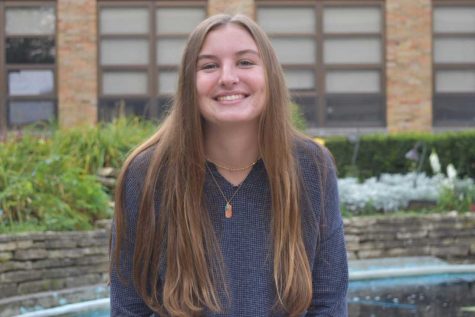 Samantha Moriarty, Writer
Samantha Moriarty is a junior who can most likely be found on the soccer field or on the couch. When she isn't waking up extremely early to fight for...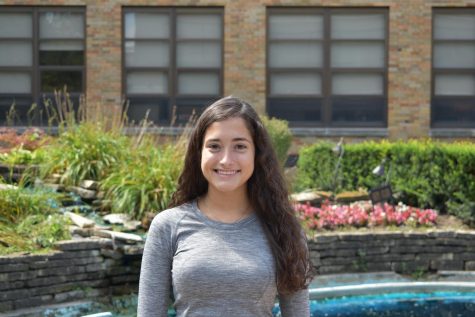 Michalea Halikias, Managing Editor
Michalea Halikias is a senior who can often be found shopping online, listening to music, or hanging out with her friends. She loves watching Master Chef,...