American Education Week recognizes the school's best
It's not every day that classmates are seen attending school with their parents or teachers receive thank you notes from current and past students. While these actions may seem out of the ordinary, during American Education Week, faculty, students, and parents are honored in a variety of ways.
Over the past five days the school has celebrated American Education Week, a week dedicated to recognizing the efforts of everyone involved in the school setting. Each day of the week honored a different group, with Monday being administration, Tuesday being parents, Wednesday being teachers, Thursday being support staff, and Friday being students.
"The [Health and Human Services of Education] Department, which is the teachers association, partners with the community to celebrate the staff all week long," said Ms. Hurt, Assistant Principal for Curriculum & Instruction. "The week is all about honoring everyone's contributions to making Hinsdale Central a really great place to be."
While Friday does focus on the students, the main idea of American Education Week is to recognize the faculty and all they do to help students succeed each day. Faculty members were honored with a variety of gifts every day.
"We do a number of different things to celebrate the staff. We have raffles every day where different clubs and departments provide raffle prizes such as gift cards and things of that nature," said Mr. Walsh, principal. "We also have a breakfast and the thank you notes that students from different classes are writing for teachers."
For faculty members, the thank you notes written by students were some of the most rewarding gifts of the week.
"I can't stress enough how great the notes have been. They're such a nice touch to the day, and it feels so good to be appreciated. It's really amazing to get such a great gesture from the students," said Ms. Cave, social worker.
During Parent Participation Day, parents and guardians were given the opportunity to shadow their child for the day, sitting in on classes and learning what daily life is like at school. This year, more than 250 parents participated.
"Parent Participation Day is probably one of the best parts of the week," Mr. Walsh said. "Just having [the students'] parents come in and walk the campus and truly get an understanding of what [the students] are going through day in and day out in all [the students'] classes is great."
Parent Participation Day was not only for students, though. Mr. Wilbur, social studies teacher, brought his recently retired mother to his first three classes of the day.
"He's my son, and I just enjoy watching what he does," said Ms. Barb Spurling, Mr. Wilbur's mother. "I think he's a really smart guy."
Overall, American Education Week gave students, faculty, and parents a chance to reflect on the education of the student body, and offered a week of reflection and appreciation for those that make the school what it is.
Leave a Comment
About the Contributors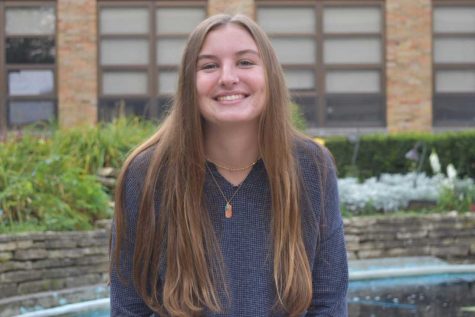 Samantha Moriarty, Writer
Samantha Moriarty is a junior who can most likely be found on the soccer field or on the couch. When she isn't waking up extremely early to fight for...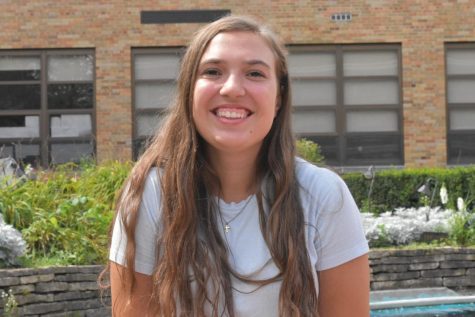 Michaela Malec, Photographer
Michaela Malec is a senior who can be found watching Hallmark movies or binging almost every show on Netflix. If Michaela is not on her couch watching...