'Tis the season to volunteer
Winter Break is most often known as a time to relax and enjoy the company of friends and family without the everyday stress of high school. After a strenuous week of finals, students eagerly await the holiday break and the free time it brings. While lots of time is spent relaxing during the long anticipated vacation, many students will also choose to become involved in volunteering opportunities around the community.
For students looking to offer help around the holidays, there are countless ways to do so this season. One of the most popular organizations among students is HCS Family Services, a local non-profit organization created to help low-income individuals and their families receive economic stability within the community.
"HCS Family Services is so thankful for its many volunteers, especially during the busy holiday season," said Stan Cook, executive director. "We love all the support we get from the Hinsdale Central community."
HCS Family Services also has a Junior Board, of which many members are students from Hinsdale Central. While the Junior Board focuses specifically on planning HCS events, anyone is free to volunteer in the food pantries working to re-stock shelves and select groceries for those in need, both popular tasks during the busy winter season.
"Many organizations conduct food drives at this time of the year, so we have a lot of groceries to add to our shelves. Our pantry guests also hope for additional food as they plan for their holiday meals," Cook said.
While it is one of the most well-known around school, HCS Family Services is not the only local organization that students have the opportunity to volunteer at this season. Popular volunteering spots also include Feed My Starving Children, the humane society, and events at local churches, such as St. Isaac Jogues Catholic Church, Covenant Church, Union Church, and many more.
"I recently volunteered at Feed My Starving Children," said Maddie Lynch, junior. "I think it's really important to help people in need and to give back this winter."
The holiday season in particular is a popular time to volunteer for many students.
"During the holiday season, students are feeling thankful and are looking for ways to give back," Cook said. "Many people are surprised to learn that hunger is a big, but often hidden, problem in our own community. About one in six children face hunger. Volunteering is a great way for students to take action and help solve this local issue."
The absence of homework and stress from academics, athletics, and extracurriculars also gives students more opportunities to volunteer throughout the long winter break.
"During the year everyone is so caught up in school and sports and activities, so they don't think about giving back to the community," said Paige McMahon, sophomore. "The holidays are such a great time to volunteer because we have two full weeks of break, and students can spare some of their free time to help out."
While the holiday season is one of the most popular times to volunteer over the course of the school year, as Cook stated, for organizations such as HCS Family Services, volunteers are encouraged to participate year long.
"We always encourage our holiday volunteers to come back at other times of the year because hunger is an issue each and every month," Cook said.
Volunteer opportunities for students can be found at any of the websites linked above, as well as through school clubs which look to help around the holidays too.
Leave a Comment
About the Contributors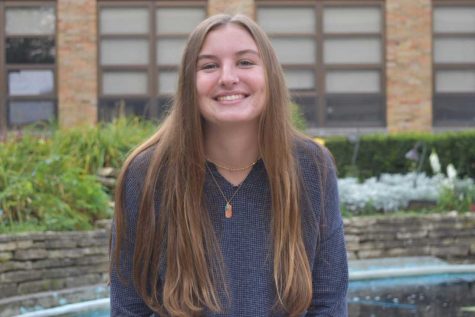 Samantha Moriarty, Writer
Samantha Moriarty is a junior who can most likely be found on the soccer field or on the couch. When she isn't waking up extremely early to fight for...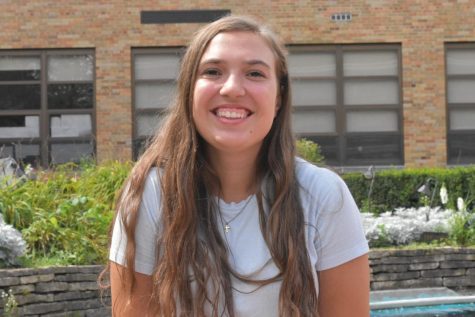 Michaela Malec, Photographer
Michaela Malec is a senior who can be found watching Hallmark movies or binging almost every show on Netflix. If Michaela is not on her couch watching...