Ms. Powell leads Black History Month celebrations for the last time
As February begins, Black History Month activities are starting up again with everything from artistic performances to classroom participation in order to celebrate black culture. After 13 years as a teacher at Central, Ms. Deborah Powell will lead her last Black History Month at school this February, as she plans to retire at the end of the school year. She has been the leader of Central's Black History Month celebration for 12 years since its origin.
It was after her first year at Central in 2005 when Ms. Powell had a couple of students come up to her and ask what she was planning on doing to celebrate Black History Month. She returned the question back to them and asked them what they had already been doing in the school to celebrate, but they didn't have a response for her.
Since then, Black History Month has been celebrated by student participants with activities organized by Ms. Powell. She asked students who were interested in celebrating what they thought people should know about their culture and what they believed needed more awareness. With their ideas and her guidance, the tradition arose and has continued ever since. This year, around 60 students are participating in the planning of the events.
"I think it's important to participate in this month and I like poetry specifically because there is an audience to whom I can convey my thoughts about race in an art form," said Ndidi Ojiako, senior. "For the last three years when I participated in Black History Month, Ms. Powell has been an encouraging leader. I think she is amazing. Even though she is retiring this year, she is still up and running, doing everything she needs to, and going above and beyond to make this month amazing for us and the school."
The purpose, according to Ms. Powell, is to show positive examples of African Americans to the school and honor an important culture. She also stated that the celebration of this month served the purpose of trying to help race relations and show how descendants of slaves fit into the world.
"People are often unaware, so the purpose is to make them aware," Ms. Powell said. "Change comes slowly. You need to have a gentle hand and a happy spirit. People need to believe that we are similar."
The month itself grew out of what was first called "Negro History Week" created by the African-American historian Carter G. Woodson. It began to be celebrated as Black History Month in the US in 1976, and since then US presidents designate a theme every year to Black History Month. For 2018, the theme is "African Americans in Times of War" to mark the 100th anniversary of World War I.  
"I am very hopeful that the students and staff on the Black History Month committee will continue to put on such great programming at Central," said Ms. Hurt, vice principal. "Hinsdale Central administration has always supported this programming and will continue to do so. Ms. Powell has established a strong framework for others to build upon and we will be eternally grateful for her contributions to Hinsdale Central. Ms. Powell has always encouraged our students and staff to see the diversity that exists not only at Central but in the world and how we as individuals can make a difference in the lives of our fellow humans."
Each year the schedule stays mostly consistent, but through the years it has improved dramatically in participation, with students and the school becoming more aware of the month-long list of events.
"[The celebration] gets better and better each year," Ms. Powell said. "I loved the speaker we had, who is on channel 5 every Friday. He was phenomenal. I bring nothing but the finest here to give speeches during this month, and [I] make sure everything is top of the line."
The month usually ends with a speech on Tuesday, Feb. 27 which serves as the finale. It is often held during seventh and eighth period, and all classes are invited to come with their teachers to hear the speaker. This year, Jesse White, Illinois Secretary of State, and his group, the Jesse White Tumblers, will be speaking. Over the past few years, around 200 to 300 students attend the speech, and Ms. Powell is expecting around the same number this year.
Other activities include classroom participation which is done through the Classroom Poster Challenge open for school-wide participation. Students will also be performing spoken word and poetry pieces on the idea of race in the library the morning of Thursday, Feb 8. To see the rest of the activities planned this month, see the schedule below.
"Although I loved being a teacher and working on this project over the years, I've been teaching for 27 years, and I want to do some other great things before I become old," Ms. Powell said. "I want to become an inspirational speaker, and I got my first opportunity to perform next month at a small college in Dubuque, Iowa for Black History Month, which I'm excited about. I also want to continue to perform jazz, which I love."
The administration at Central applauds Ms. Powell's contribution and hopes that the school can become even more exclusive with its celebrations with events such as Women, Hispanic Heritage, Asian Pacific Heritage, and South Asian Heritage month. Although Ms. Powell is bidding farewell to the school, her legacy and the traditions she created will make sure she is remembered.  
2018 Black History Month Celebration Schedule, courtesy of Ms. Powell:
Feb. 1 – Opening morning announcement on Black History Month.
Feb. 2 – All-Classroom Poster Challenge announcement begins inviting school-wide participation. Please watch your email for more information.
Feb. 8 – Poetry/spoken word held in School Library from 7:20 a.m. – 8:50 a.m. – Everyone welcome.
Feb. 15 – A "soul food" menu for everyone to enjoy during all lunch periods in our school cafeteria.
Feb. 16 – Enjoy Mr. Roger Harris Jazz Band Live, during all lunch periods in the student cafeteria.
Feb. 21 – Come support HCHS Jazz Ensemble, playing live at 7:15 a.m. in the student cafeteria.
Feb. 22 – Come and enjoy the voices of HCHS Choir, 7:25 a.m. in the student cafeteria.
Feb. 23 – All classes invited to school Town Hall Gathering on Race & Diversity at HCHS. This will be held all day in the Community Room and 216.
Feb. 27 – Finale, featuring Mr. Jessie White and the Jessie White Tumblers, room TBA.
All winners of the classroom challenge will be announced at that time.
Feb. 28 – Reflection Day for all classes at HCHS, commemorating Black History Month.
PLEASE NOTE: All classes, and staff are invited to an in-house field trip to the C-Gallery, display of "The Afro-American Community and Art Project." This can be seen all day from Thursday, Feb. 1 through Friday, Feb. 9.
Leave a Comment
About the Contributors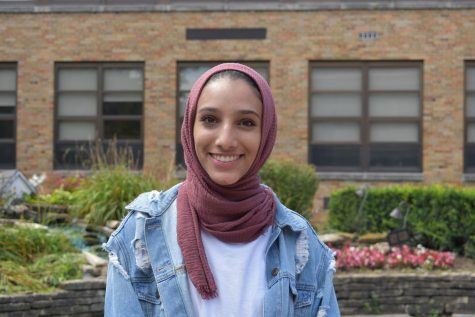 Hajera Naveed, Section Editor
Hajera Naveed is a Senior Writer and Section Editor for Devils' Advocate. Her hobbies include writing, volunteering, painting, and running. When she isn't...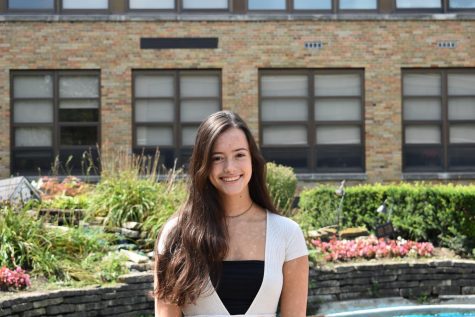 Marelena Halikias, Photographer
Marelena Halikias is a senior photographer for Devils' Advocate. She can commonly be found crying over reruns of The Joy of Painting, offering to sell...