Food Review Club: A club for foodies
With all the activities that exist at school, students are usually guaranteed to find one that suits their interests. However, it isn't unusual for students to start new clubs as well. Food Review Club, started by Tyler Cashman and Ayden Head, juniors, recently became one of the school's official clubs, helping foodies-in-training expand their palates.
"Ayden and I had this great idea for this club; we not only wanted to get a better overall knowledge of the food around us but to enjoy it," Cashman said. "Let's say me and a friend want to get fried chicken, but you got KFC, Popeyes, and Dell Rhea's. What we are trying to do in our club is to decide what's the best food for each category."
Club executives collect members' money and restaurant orders one week, and the following week the members receive their food orders after school.
"We come together as a group with our food and scrunch, then we write our reviews. The club discusses if we like the restaurant or not and whether the options were good or not," Head said.
Once everyone has finished their meal, the club collectively decides which options are the best.
Outside of school meetings, club members have created an online blog and keep club members updated on their Instagram account.
Food Review Club presents itself as a perfect place for foodies and anyone who appreciates a good meal.
"It is a really fun environment in there. We like to have a lot of fun with each other I'd say," said Will DeDobbelaere, junior and head of club recruiting. "Our club is also a great way to get away from all the stress from school during the week and have a little fun."
The club meets weekly, usually after school on Tuesdays in room 224. With questions, contact sponsor Mrs. Hiffman of the English Department.
Leave a Comment
About the Contributor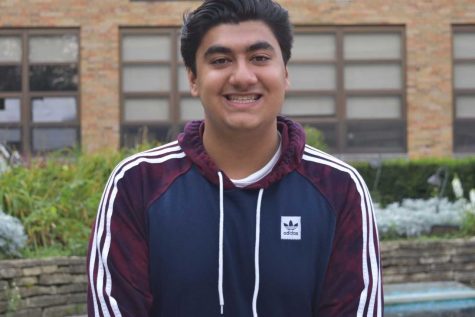 Kabir Sawlani, Editor-in-Chief
Kabir Sawlani is a senior who enjoys traveling and listening to hip-hop and alternative music. When he isn't cheering for the Cubs or the Bears, you can...