Behind the scenes of prom preparations
Prom is the last chance to attend a school dance. With music, dancing, and friends, it is a way to finish off high school on a strong note. With prom approaching on Saturday, May 5, many people are busy finalizing plans for the big night.
Although prom is a night that many students will remember forever, few actually consider the time and effort that is put in by their fellow peers and teachers to create and plan the dance.
"We begin planning prom before the current prom begins. For example, we actually set the date for prom 2019 last year- in 2017," said Ms. Kapelnikova, senior class sponsor. "The contracts are usually signed one year prior, including the bus company, the DJ, and the venue."
The theme of prom this year is "An Evening at Gatsby's", which was created by the Senior Class Board, and is based off of the classic, roaring twenties themed novel The Great Gatsby. Last year prom was Chicago themed, and was called "My Kind of Town".
"My friend Kathryn Hodakowski [another Senior Class Board member] and I were the main people who wanted the theme to be The Great Gatsby. It is just very iconic in my opinion and classy," said Maddie Studnicka, Senior Class Board member. "It's great for decorating and it sets the mood for prom very well. When we talked about ideas, it was by far the best of what we came up with, and that's what we went with."
There are many aspects to planning prom that must be thought about months in advance in order to make prom truly one special night to remember. Some of these include transportation to the venue, along with dinner, the DJ, and seating arrangements.
"The longest aspect [of planning prom] is definitely the venue, since we need to know a year in advance, but this is usually at Crystal Gardens," Ms. Kapelnikova said. "The most difficult aspect, by far, is figuring out the table, bus, and boat arrangements for the 700 to 750 guests each year, especially since many students buy their tickets late, requiring us to re-arrange tables and groups."
This year, there are 746 guests attending prom. With so many attendees, a lot of consideration goes into the planning.
"The parents take control of the logistics of prom, but Senior Class Board was involved in raising money for the dance and we also went downtown to taste test the food at the prom venue at Navy Pier," Studnicka said.
While there may be a stereotype or assumption that students begin getting their dresses, tuxes, and deciding their dates very early on, there are also some students who had to do some last minute planning.
"I didn't decide that I was going to prom until about three weeks ago," said Nicolette Pope, senior. "I wasn't planning on going before, and it is actually my first school dance that I am going to."
As in years past, prom will be at The Crystal Gardens in Navy Pier. The buses are scheduled to arrive at 8 p.m., while the post-prom boat cruise starts at 12:00 a.m. Guests are estimated to return to school at 3:30 a.m.
For questions regarding the layout of the night, feel free to contact the senior class board sponsors, Ms. Saunders and Ms. Kapelnikova, or the senior class board members.
Leave a Comment
About the Writers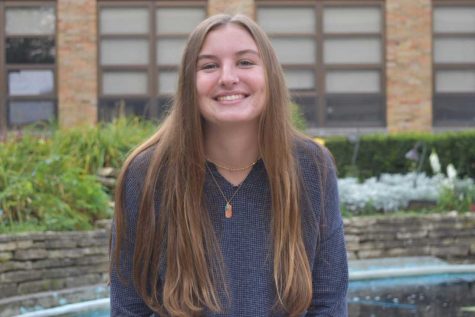 Samantha Moriarty, Writer
Samantha Moriarty is a junior who can most likely be found on the soccer field or on the couch. When she isn't waking up extremely early to fight for...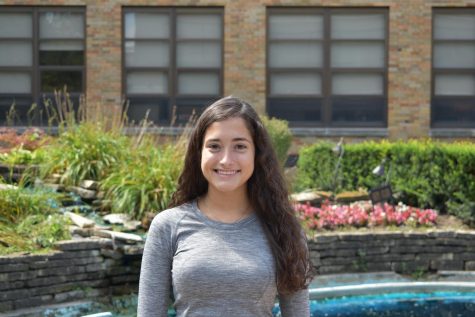 Michalea Halikias, Managing Editor
Michalea Halikias is a senior who can often be found shopping online, listening to music, or hanging out with her friends. She loves watching Master Chef,...