Students rely on coffee to survive the day
High school students are known for staying up late at night to study or finish homework. Because of this, during the school day, students are often seen carrying travel mugs filled with coffee or coffee cups from popular coffee shops, like Starbucks and Dunkin'.
According to an article published by Medical News Today, teenagers are the fastest-growing population of caffeine users, with studies showing that 83.2 percent of youth consume caffeine regularly and at least 96 percent consume caffeine occasionally.
"We sell about 30 to 50 cups of coffee every day in the breakfast line," said Kristen Kasprzak, food service director of the school cafeteria.
This number is only of the popular, pre-made iced coffees students purchase and doesn't include the regular cups of coffee. Kasprzak also explained that the iced coffee is mostly sugar and creamer and has less caffeine than the other types of coffee sold in the cafeteria.
Other students choose to make stops in the morning before school to get their joe. The process of getting coffee from a coffee shop in the mornings isn't time-consuming because of apps that give students the ability to order ahead of time.
"I usually don't get up any earlier to get Starbucks and then I'll just mobile order whatever I want on the Starbucks app, and then I can run in and pick it up on my way to school," said Kaitlin Mrkish, sophomore.
Mrkish gets her Starbucks from the one in downtown Hinsdale, which is usually crowded in the mornings because of train users getting coffee before their commute. But, with the mobile order, Mrkish says the rush isn't noticeable.
Other students get their coffee from the cafeteria because of the overall hassle of going to a coffee shop in the morning and the price difference.
"I get my coffee from the cafeteria because it's easier and cheaper," said Grace Kalis, junior. "I can just grab my coffee and go straight to class."
However, the effects of caffeine are dangerous. If a teenager consumes caffeine regularly, the side effects include addiction, nervousness, anxiety, sleep issues, tremors, increased heart rates, and in some cases, death.
In May of 2017, a 16-year-old teenager from South Carolina died from a caffeine overdose after drinking a Mountain Dew, McDonald's latte, and another energy drink.
"These risks come mostly with energy drinks," Kasprzak said. "I'll see kids purchasing several energy drinks at a time, and they don't realize how dangerous those drinks could be to their health."
Despite the risks, many students still depend on caffeine, and only a handful try to avoid consuming it. 
"I don't drink caffeine because I don't want to grow dependent on it," said Mia Gaddis, junior. "Most of my friends drink some sort of caffeine, and I would say that they are addicted to caffeine."
Similarly, some teachers are avoiding caffeine and encouraging students to do the same and develop healthier habits.
"Having healthy habits in your teenage years can pay off in the long run," said Ms. Sanskruti Patel, social studies teacher. "Instead of consuming coffee to cram and finish homework, working on skills like managing your time or lessening your distraction are better alternatives."
If you are wary of caffeine's side effects or just don't want to deal with the hassle of getting coffee every morning, you can find several alternatives to coffee that work as energy-boosters here.
To get a sense of caffeine consumption throughout the building, visit the September print edition to view the coffee infographic.
Leave a Comment
About the Contributors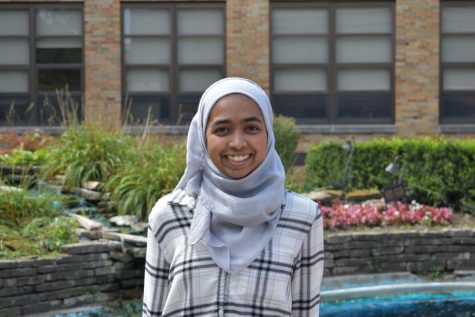 Saba Ali, Editor-in-Chief
Saba, senior, is a chocolate vacuum (basically eating any chocolate in sight) and a nap queen, who can take a nap virtually anywhere. She loves Ben &...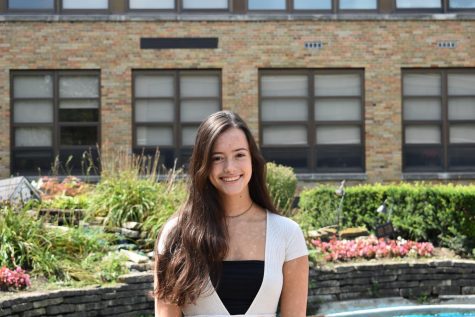 Marelena Halikias, Photographer
Marelena Halikias is a senior photographer for Devils' Advocate. She can commonly be found crying over reruns of The Joy of Painting, offering to sell...