Clubs celebrate different cultures during holiday season
There are many religious or ethnicity clubs here at Central such as CSA (Christian Student Association), MSA (Muslim Student Association), Greek club, Indian culture club, International club, and a few others. These clubs help students connect with others that have a similar background to them, and it makes it easier for students to fit in.
Most of these clubs provide activities or events for the students in order to celebrate their holidays together. Some celebrate by bringing in food and having mini potlucks, some choose to decorate, and others decide to share their prayers with each other.
The MSA club meets every Friday after school. Around the time where students take their second semester finals, it's usually during the time where Muslims celebrate a very special holiday, Ramadan. This holiday requires Muslims to take part in fasting from sunrise to sunset every day for the whole month of Ramadan. Last year, MSA encouraged students to make dua (prayers) for those that wanted to fast during finals, to make it easier for them while taking their finals.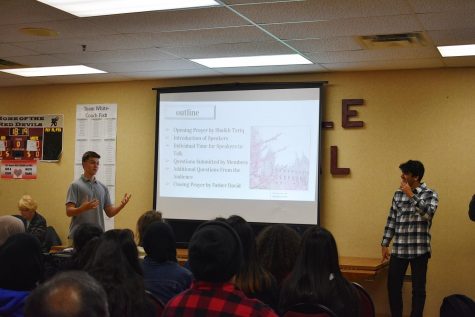 "We also helped students manage their time between studying for finals and the Tarawih prayer [prayer done during Ramadan after sunset], and other typical encouraged Islamic things during Ramadan," said Judy Zakieh, senior and member of the MSA club.
For CSA, the club does a variety of activities such as pray, talk about current events, and play games with each other. The CSA club meets on Mondays after school in room 259. They're going to be a couple of holidays they're going to be celebrating together. They're going to be having a party for Christmas just a few weeks before break, and an Easter party as well.
"The purpose of celebrating Christmas and Easter is to pay homage to the birth of Christ and his resurrection. We also hold these celebrations to commemorate all that Jesus did throughout his life," said Payton Donnan, junior and president of the CSA club.
The Indian culture club only focuses on two major holidays, Diwali and Holi, since India celebrates many holidays yearly. Diwali was on Oct. 27, and the club made decorations for it. They made lamps which is an Indian tradition and they also had a potluck just last Wednesday. They plan to have more celebrations in the future for other holidays.
"While we haven't planned out our Holi celebration since it's in spring, for Diwali we made lamps, an Indian tradition, and we're having a potluck," said Anshul Sankaran, senior and president of the ICC.
These clubs try to provide students with opportunities to celebrate with each other while trying to balance school as well. These clubs have at least one holiday they like to celebrate together, so by making these celebrations, it motivates students to look forward to that holiday.
Leave a Comment
About the Contributors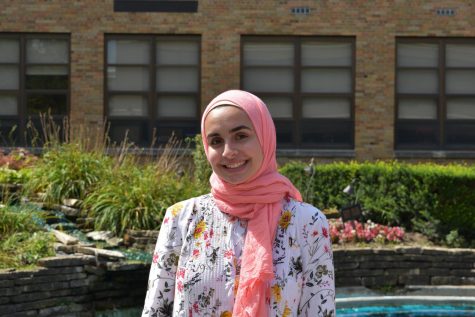 Masah Mourad, Section Editor



Masah Mourad is a senior that loves to eat fries. She enjoys many activities such as traveling, painting, and hanging out with her friends. When...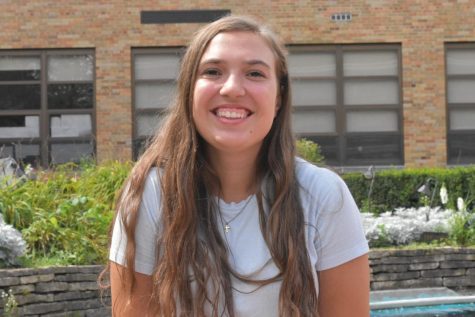 Michaela Malec, Photographer
Michaela Malec is a senior who can be found watching Hallmark movies or binging almost every show on Netflix. If Michaela is not on her couch watching...