Best books to gift and read this holiday season
As you start to pack your bags for your winter break vacations, you might be wondering what to bring to occupy your time while traveling. Whether you're going on a short road trip or a worldwide voyage, a good book is a necessity to pass time while traveling. If you're looking for any new good books to bring along, we've picked a few that will make time pass by quickly.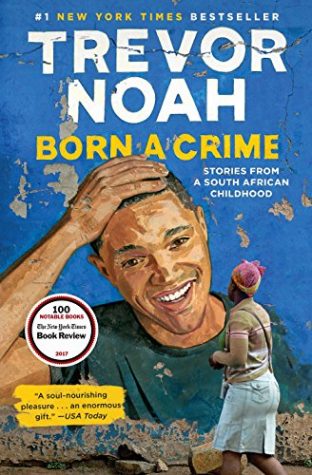 This is also a memoir by comedian and the Daily Show host, Trevor Noah. Not only does this book vividly describe Noah's childhood and his rise to fame, but it also informs you about the South African Partition in a fascinating way. The South African apartheid isn't a topic that many know about, but after reading this book, you will be able to understand the struggles that South Africans went through during the apartheid. Noah was born a crime because his parents had different skin colors, which was one of the many restricting laws in South Africa at that time.
Even if you don't know who Trevor Noah, this book is a roller-coaster of emotions. As someone who rarely shows emotions from a book, I laughed out loud during several parts of the book and cried during other parts.
Before becoming the author of The Deep Tunnel, Adam Alexander grew frustrated with movies that included unrealistic and exaggerated plots and decided to write his own story which targets the age group of younger kids. The Deep Tunnel is a science-fiction novel about the life of a seventh grader and his mission of stopping an alien invasion.
"I get very annoyed by movies like Independence Day, where you have millions of powerful aliens invading a planet," Alexander said. "It's difficult to move things across distance, and I got to thinking once if I were an alien how would I invade a planet, and I came to the conclusion of a much more practical way to do it."
While creating his story, Alexander played around with the idea that people will often believe things that they want to believe, not ones that are necessarily true.
"It seems to be a very human need to do that, and sometimes it allows people to do wonderful and amazing things, but I thought it could be turned against you," Alexander said.
The undercurrent of Alexander's book is how most of the magic and the weird and wonderful things that go on in the world is driven off of science, math, or technology.
"We don't need a crystal ball to see what's going on in the other side of the world, because we have TVs and satellites. All the different things that we associate with magic, science does for us," Alexander said.
This story is a great stocking stuffer option for a younger sibling or friend and arrives before Christmas if bought by Friday from Amazon.
This book delves into the current issues of police brutality and the Black Lives Matter movement. The main character, Starr, lives in a predominantly black neighborhood but goes to a private, white school. One night, Starr heads out with her childhood friend, a black male. While they are driving, a cop pulls them over and assumes that Starr's friend had a weapon in his hand and shoots.
Loading ...
Starr gets more involved in the movement to end police brutality towards blacks through protests after a court rules in the cop's favor for the shooting. Starr starts to face more racism from her fellow peers at school and questions her identity in both her private school and her black neighborhood. The book should definitely go on your to-read list because of its relevance in society today and its ability to keep you on the edge of your seat. It also premiered as a movie in October to positive reviews.
4.

Legend
by Marie Lu
As a dystopian novel, this book follows the lives of two different individuals in a strict society. One of the two main characters, June, is a prodigy who has scored a perfect on the society's mandatory test. June is on the path to becoming an elite official in society. However, when her brother is murdered, she sets out to take revenge on the primary suspect of her brother's murder. The other main character, Day, is a criminal who is the primary suspect for June's brother's murder. Day is similar to June, in that both have scored perfects on the mandatory test, however, Day was lied to by the government to keep him in the low ranks of society. As June sets out on her revenge for her brother's murder, she realizes that Day has been framed and together, they set out to reveal the truths about their society.
Although this book seems like any other dystopian novel, Marie Lu writes it in such an entrancing way that once you pick it up, you won't be able to put it down. Not only is this book addicting, but it also has two books that follow that plotline. If you have a long travel ahead of you, you should probably pick up the second book in the trilogy, Prodigy, to take with you.
Although you might not be a fan of memoirs, this book is so unique that it reads like a fiction novel. If you know of Tiffany Haddish, you know that she is a hilarious comedian. If you don't, you will still be able to enjoy this book. Haddish writes about her troubled childhood and the difficulties she went through to become a comedian.
This book is inspiring because of the basic knowledge that despite the countless struggles she went through, Haddish was still able to become a successful comedian. If you need a study break, pick up this book to give you that inspiration, humor, and boost to finish the semester strong.
Any of the previous books are great choices for a long vacation. If you want more books to read during your study breaks or on your vacation, Goodreads released a list of the best young adult novels of 2018.
Leave a Comment
About the Contributors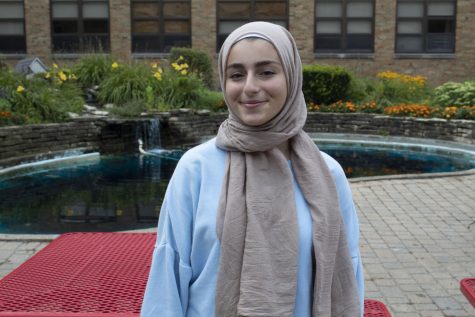 Lana Jawich, Section Editor
Lana Jawich is a senior writer for Devils' Advocate who enjoys painting and playing soccer. When she's not annoying her siblings or spacing out in physics,...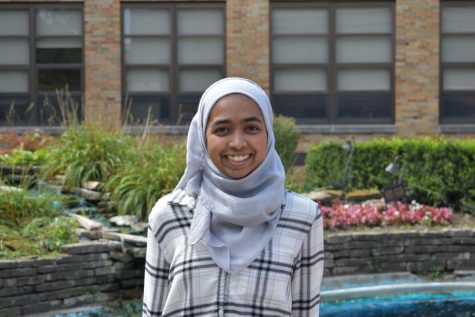 Saba Ali, Editor-in-Chief
Saba, senior, is a chocolate vacuum (basically eating any chocolate in sight) and a nap queen, who can take a nap virtually anywhere. She loves Ben &...