Prama has officially begun
"Who are you going with?" "Who's in your group?" "Can I see a picture of your dress?"
These are just a few common questions that can be heard almost every day at school because Prom drama, or "prama", has officially begun. Although prom is more than four months away, many people have started making preparations.
Prom tickets will be sold April 11 and April 12 during all lunch periods while the dance is May 4. Many girls have begun to purchase their dresses, and many students are starting to figure out who exactly will be in their group and who their date will be.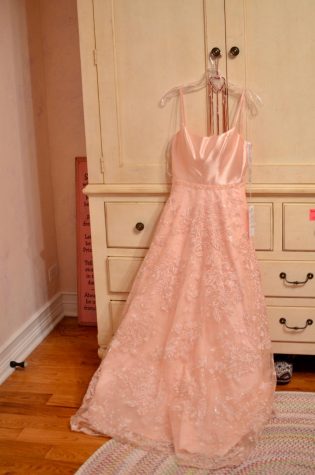 "The most stressful part about prom is putting together your group and seeing who you're going to go with and making sure you and all your friends will be at the same table, which can be hard when you have a really big group," said Nicole Papanton, senior.
"I'm not stressed because Prom is so far away and there's really nothing to worry about," said Jason Liu, senior. "I don't have to worry about clothing or having the same suit as another guy because I feel like no guy really cares about that. It seems that girls are more stressed about it than boys; one of the reasons being that many girls are worried about finding a dress as well as the possibility of having the same dress as someone else."
Speaking of having the same clothing as someone else, a Facebook group was created for girls to post pictures of their dress to avoid dress conflict.
"I never joined [the Facebook group] because I honestly think it's kind of annoying how concerned everyone is with making sure that no one has the same dress as them," Papanton said. "As long as two people in the same group don't have the same dress, I feel like it doesn't really matter that much."
Along with clothing and tables, another cause of stress for many is being able to find a date. However, this is not the case for all as some students don't mind attending dances solo or with close friends.
"I'm not stressed about finding a date because I already figured out who I'm going with," Liu said. "Sophomore year, my really good friend and I made a pact that we would go to Prom together, so that's settled."
Since Prom is supposed to be one of the most fun nights of a high school student's career, it is encouraged to try not to stress over it.
"My advice for someone who is stressed about Prom is that it is supposed to be a fun experience," said Mrs. Kathrynne Saunders, an English teacher who is on the prom planning board. "There is nothing to be stressed about, just relax and try to enjoy it and have fun."
Leave a Comment
About the Contributors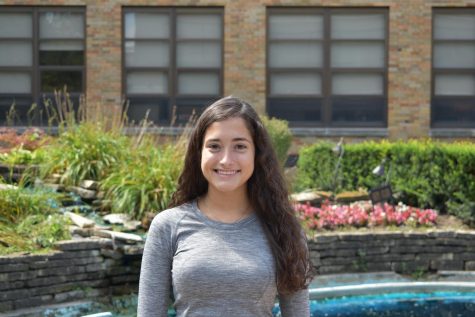 Michalea Halikias, Managing Editor
Michalea Halikias is a senior who can often be found shopping online, listening to music, or hanging out with her friends. She loves watching Master Chef,...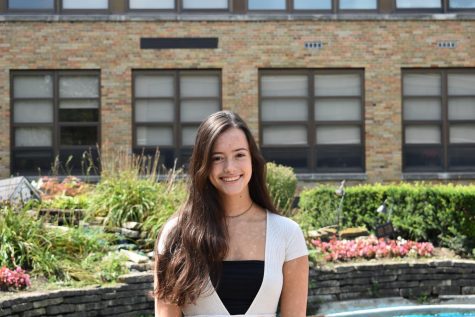 Marelena Halikias, Photographer
Marelena Halikias is a senior photographer for Devils' Advocate. She can commonly be found crying over reruns of The Joy of Painting, offering to sell...