Students take advantage of long weekend
While most students spent their long weekends hanging out with their friends or relaxing, some students took advantage of the DuPage countywide Institute Day on Monday, March 1 to do something they wouldn't normally do on weekends.
Gabi Conidi, junior, took an extra day off to fly down to Florida for a horse show. Conidi usually spends her weekends at her barn, either taking care of her horse or riding. During long weekends, Conidi only goes to a few horse shows because she has to skip days of school, which is hard to do without falling behind.
"I just really loved being there because it's the biggest competition in the country so there are horses of all shapes and sizes to watch. It was also really cool to watch the [Fédération Equestre Internationale] Nations Cup, where Team USA won this weekend," Conidi said.
Some students used the extended weekend to visit colleges. Emma Bauschard, junior, went to the University of Michigan to explore the campus.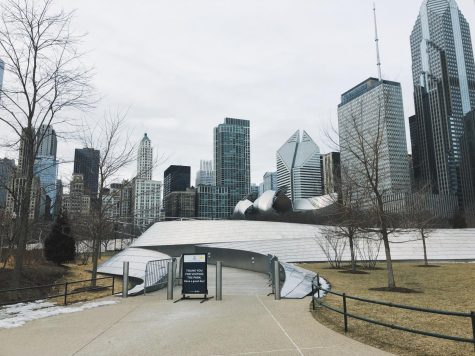 However, this was Bauschard's first college visit this school year because she doesn't usually travel during long weekends. Bauschard spends most weekends catching up on schoolwork, spending time with friends, or going to swim practice.
"My favorite part of the college visit was going on a walking tour campus because it was so fun to learn more about the school from the student tour guides and have them show us the most important spots on campus," Bauschard said.
Bauschard wasn't the only student to take advantage of the long weekend to visit colleges, either. Joey Sullivan, senior, decided to go down to his future school, Marquette University, to watch a basketball game.
"It was great to get to explore Milwaukee and be a part of the atmosphere at the basketball game," Sullivan said.
Some students spent the long weekend in Hinsdale, but nevertheless took advantage of the extra day to recover from colds, prepare for upcoming midterms, or get out of their comfort zone a bit. Liz Klink, junior, was no exception to this as she spent time over the weekend with a group of new people at a local band's concert.
"Usually I hang out with my friends and use the extra day to do homework and relax, but it was refreshing to switch things up," Klink said.
Leave a Comment
About the Contributors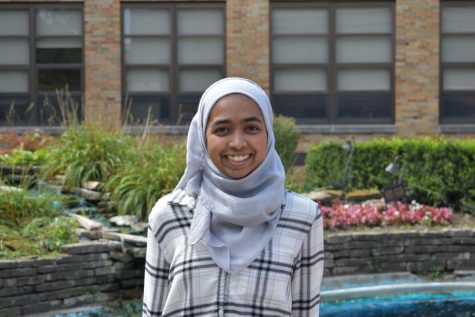 Saba Ali, Editor-in-Chief
Saba, senior, is a chocolate vacuum (basically eating any chocolate in sight) and a nap queen, who can take a nap virtually anywhere. She loves Ben &...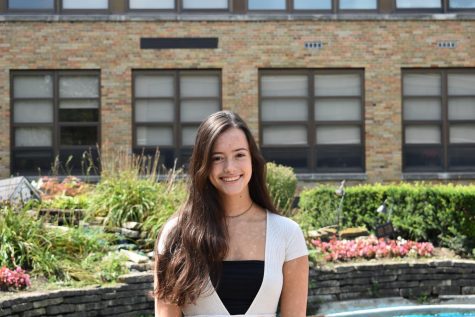 Marelena Halikias, Photographer
Marelena Halikias is a senior photographer for Devils' Advocate. She can commonly be found crying over reruns of The Joy of Painting, offering to sell...