President and Vice Presidents compete for this year's elections
The school year is coming to an end, which means it's time for election season. Students that want to be more involved in the school and become role models to the underclassmen can decide to run for President or Vice President. They work together to organize different school events and inform the school administration of their ideas that they come up with that they feel best fit what is needed for the school.
The pairs of candidates this year are juniors Nicholas Moawad and Lauren Hughes, and juniors Manas Gajjela and Kyle Shrader. 
Moawad and Hughes decided to run because they've both been involved in the school with clubs, such as students council and class board. They said they feel like they are fit for this position because they have ideas to run the school and make it a better place for everyone. Student council is changing since the class board may be cut next year, due to the failed November referendum. Nevertheless though, Hughes and Moawad hope to lead the school into the best year, while the students have a lot of fun.
"With the horrible aspects of the referendum, we are hoping to shed some all school spirit light this upcoming year. We would be honored to represent Hinsdale Central and Red Devil Nation. We love taking on leadership positions, even if it does require a lot of work," Hughes said.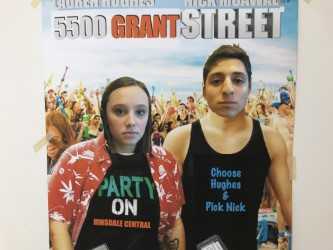 If they do win this position, they will make changes to give students more opportunities, even though the referendum takes away many of those advantages.
Gajjela and Schrader chose to run because they want to leave a long lasting impact on their peers. They hope to create a mutually reinforcing environment between student body and the administration. They said they believe that the students should have the right to be more involved in making decisions, rather than having all their choices be made by other executives.
"Our second goal we hope to achieve is an increased support for all clubs, sports, and extracurricular activities that the school provides – whether this be financial or just promotional," Shrader said. "Extracurriculars are one of the most impactful aspects on a person's life that truly help to forge them into the person they grow up to be as well as teach them life lessons."
Students are using social media to persuade students to vote for them so that when the election time comes around, they have a higher chance of winning. They also participate in making hype videos to get students excited. Another strategy they use to get as many students to vote is to hang posters in the hall to advertise for their campaign. Many students have helped pass out candy, stickers, and even pins to ensure that every student knows who's running and who to vote for.
Leave a Comment
About the Contributor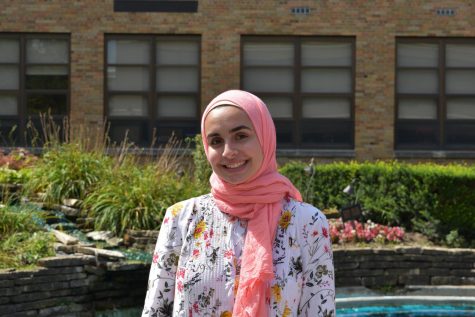 Masah Mourad, Section Editor



Masah Mourad is a senior that loves to eat fries. She enjoys many activities such as traveling, painting, and hanging out with her friends. When...