A guide to preparing for APs
AP exams, or Advanced Placement exams, are college-level tests that allows students to potentially earn college credit if they score high enough. This year, the tests are from Monday, May 6 to Friday, May 17.
These exams usually have a year's worth of material on them. If a student gets a 4, 5, and occasionally a 3 on their exam, they can use those scores to opt out of courses pertaining to that class in college.
Since these exams are much different than regular tests given at school, many students do not know where to start in regards to studying.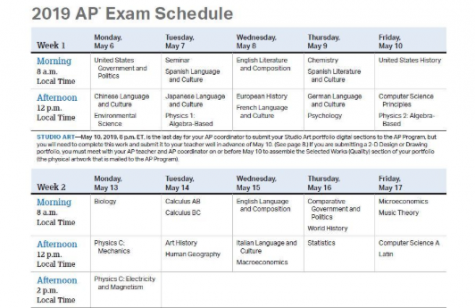 "Your teachers are outstanding. Lean on them to get your questions answered and communicate where you feel progress or gains can be made," said Mr. John Marinier, guidance counselor. "In addition, there are numerous resources online as well as in the library."
Many students feel stress and pressure when it comes to taking their first AP exam because they are markedly different than a test given in a classroom setting. 
"This is my first year taking an AP class and exam, so I'm really nervous about it because I don't know what to expect or how tiring it's going to be," says sophomore Alexis Anderson, on her AP European History exam.
However, some seniors who have already taken multiple AP exams throughout their high school career have learned a few tips when it comes to how to efficiently review material.
"If I know most of the material, I just like to look at class notes and my teacher's website," said Anna Glowniak, senior. "But for the most part, I watch review videos and make my own study guides. I also take practice tests and go over review questions to see how much I know."
As AP exams are approaching, Marinier provides students who feel stressed about the tests with some advice.
"Remember, test scores do not define success," Mariner said. "Maintain a broad perspective on what is most important, learning and effort, and have confidence in all the direct and indirect preparation you have been doing all year in class."
For more information about studying for AP exams, feel free to contact your guidance counselor or AP teachers.
Leave a Comment
About the Contributors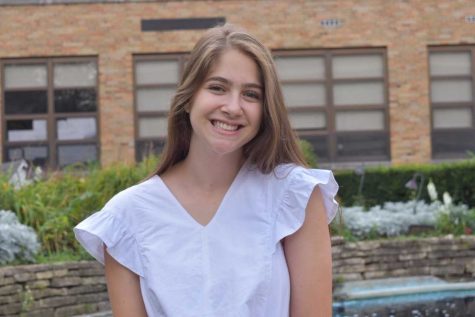 Thea Sankari, Section Editor
Thea Sankari is a senior whose sense of humor consists of nothing but dad jokes. You can catch her in the band room or binge-watching "The Office". She...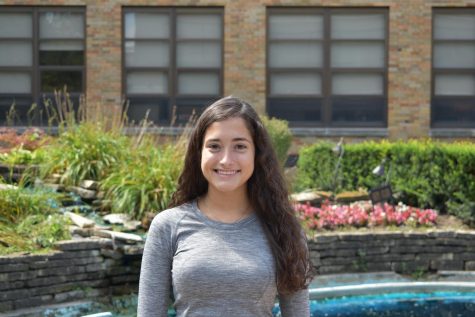 Michalea Halikias, Managing Editor
Michalea Halikias is a senior who can often be found shopping online, listening to music, or hanging out with her friends. She loves watching Master Chef,...