Students spend their summer working or interning
Most high schoolers use summer as a time to relax on vacation or spend time with their friends and family. However, many juniors and sophomores use this time to save up money or build their experience and college applications.
Junior Molly Bruns spends her summers babysitting, coaching young swimmers, and working at Salt Creek Club. Bruns has been babysitting since she was 12 and this will be her third summer working at Salt Creek and her first summer coaching. To get a job coaching and working at Salt Creek, Bruns had to be a certified lifeguard and certified in first aid and CPR.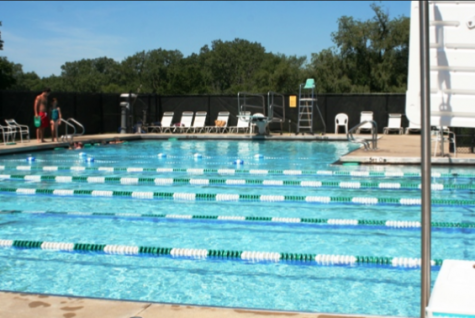 "My favorite part is getting to have fun with cute kids and being outside every day," Bruns said.
Other students apply to summer programs and camps at colleges and other institutions. Junior Stuti Mundada applied to a summer business camp at Cornell University and she will spend three weeks on campus, going through classes and activities. The application for programs at such universities is similar to a college application, with a required letter of recommendation.
"I hope that from this program, I will get college credit and I will be able to understand and learn more about business in general," Mundada said.
Programs at Central allow students to gain more experience. The Science Inquiry and Research (SIR) classes allow students to conduct scientific research over the summer. Most students take two or three years of this class.
Loading ...
For the first year of the class, students spend the summer school year in class, conducting their own experiment and doing other research-related projects. For the second and third year, students find mentors at research labs and spend the summer researching under their mentor. Students eventually present what they researched at the end of the summer.
"I hope this research experience helps me understand the world of scientific research as I would like to go into the medical field," said Ani Raghuvir, sophomore SIR 2 student. "The lab I am going to work at is studying cancer treatment and I hope it helps me further understand the prognosis and treatment for the disease."
Although classes like SIR guide students through the "internship" process and give students class credit, such classes are not necessary to find internships. Students are able to find internships simply by emailing a professional or getting in contact with a family friend.
Opportunities for summer jobs can be found in the main hallway by the guidance office. Other summer opportunities can be found here.
Leave a Comment
About the Contributor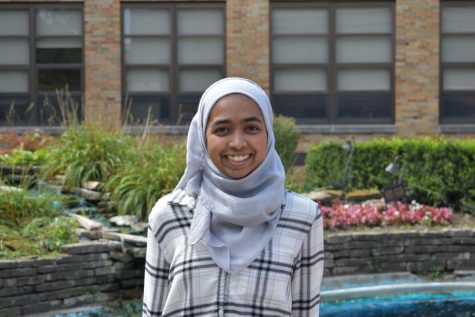 Saba Ali, Editor-in-Chief
Saba, senior, is a chocolate vacuum (basically eating any chocolate in sight) and a nap queen, who can take a nap virtually anywhere. She loves Ben &...