LEAP club welcomes South African teachers
Seven South African teachers from various LEAP (Langa Education Assistance Program) Schools across the country arrived in Chicago on Saturday, Aug. 30. They will spend a month learning about the American education system through an immersive program of meetings and observation.
LEAP club benefits a system of six secondary education schools in South Africa. Members of this club met teachers visiting from the schools, who will be staying with Hinsdale residents for a month.
On the morning of Wednesday, Sept. 4, LEAP club held a meeting in order to welcome the new teachers and introduce them to the club members. The group of students and teachers then proceeded to discuss upcoming fundraisers designed to raise money for the LEAP schools, as well as activities planned with the teachers.
¨We are baking cookies with the teachers at Kirsten´s bakery on Sunday,¨ said Gabrielle Sullivan, co-president of LEAP Club, ¨Last week we got together for dinner, something we will continue in the future while they are still here.¨
This visit to America is a first for many of the teachers. Although many of them are unfamiliar with the program run at Central, they said they appreciate the efforts of the students.
"I like the [program] because there are a lot of people involved in the fundraisers," said Vinolia Manganye, a visiting teacher.
During periods one through three, the teachers shadowed select students from the club. They observed various classes at Central and noted differences between the South African and American curriculum.
"Your system of teaching is a bit different from ours," said Zano Dlamini a visiting teacher who was shadowing an earth science class. "With us, we don't have levels. We don't have honors levels; it is all standard,"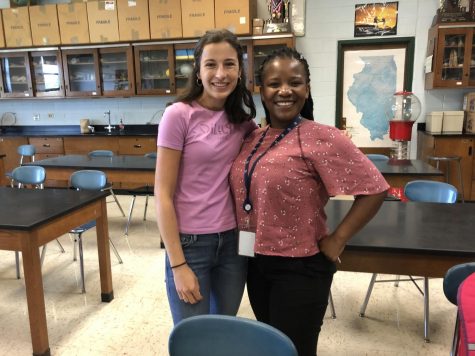 Usually, the visiting teachers are sponsored by District 86, but this year District 181 is sponsoring the teachers. Community members of District 181 are hosting the teachers, and the teachers will be more involved with District 181. However, LEAP club will still participate in various activities with the Central teachers.
"The teachers will still be coming to [District 86] for meetings every week and they will still have dinners with LEAP club in order to get them involved with Central and integrate them to the community," said Olivia Ostrowski*, co-president of LEAP club.
LEAP club plans visits to the schools they sponsor in South Africa every three to four years, and a trip could be feasible in the summer of 2021.
*Devils Advocate writer
Leave a Comment
About the Contributor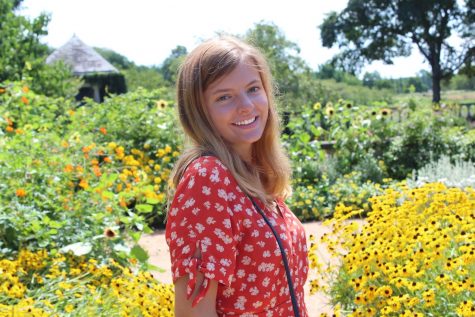 Sophie Burns, Editor-In-Chief




Sophie, a senior, is a second year member of the Devil's Advocate team. At Central, she is a mentor for Business Professionals of America,...