Sanskrati Patel discusses what it means to co-sponsor Model UN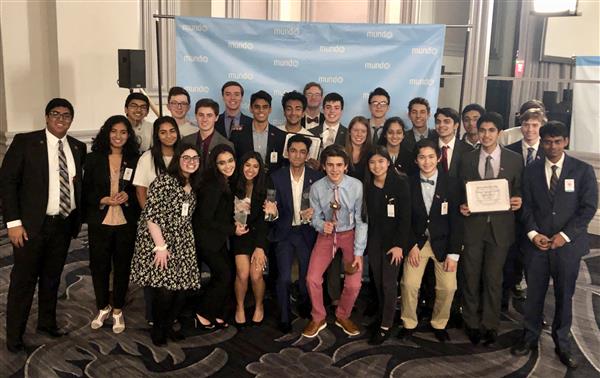 A student stands up to speak in front of the others in the room, sitting silently. They give their opening remarks on the current situation, talking about the details of it. The audience sits quietly, listening attentively to the current speaker, and waiting for the next part, where one of them may speak.
This is a common scene at a Model UN conference. Model UN is an extracurricular activity, where students often act as delegates to the United Nations. Occasionally there will be different and sometimes fictional scenarios.
Students will give speeches and debate over issues and solutions, that are often times related to current events. As the co-sponsor of Model UN, Mrs. Sanskrati Patel, social studies teacher, has a lot of responsibilities to keep the club and its students, performing at its best.
As the co-sponsor, she performs a lot of the logistical functions relating to Model UN. Beyond the logistical stuff, she works a lot with the students in the club, by helping guide them on foreign policy, and prepare for the conferences.
"I teach global issues, and being a social studies teacher, I'm very interested in current events," Patel said.
She says that she thinks Model UN helps the students that participate improve their writing and thinking skills. Ian Nystedt, a sophomore in Model UN also said he thinks that Model UN helps to improve speaking skills.
"Last year, one of the conferences I was at had a scenario related to the Democratic National Convention of 1968," Patel said, when asked about what scenario she found most interesting.
She said she really enjoys the creative hypothetical scenarios that are implemented at conferences. She also says that one of her favorite parts of Model UN is being impressed by the students. The kids are great, and the ones that are very interested in the club are amazing to watch, she says. She says she cannot think of anything that she would like to change.
"The biggest commitment is spending weekends at conferences. I keep the perspective that it's just a couple," Patel said.
Leave a Comment