Meet Angel, the comfort dog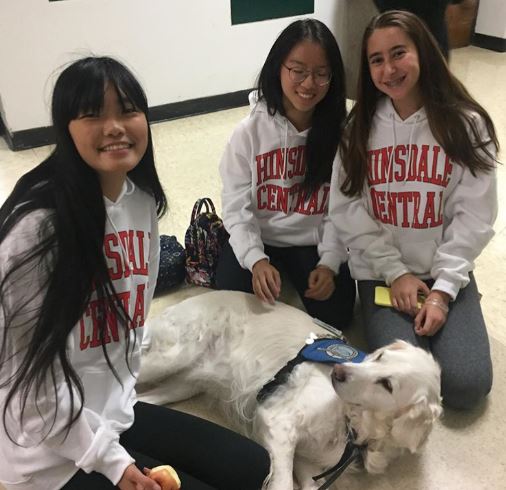 Through a tightly packed ball of murmuring and a series of awws, elated students are all piled around a dog that can barely see through all of them. They're running their fingers through her soft, cream coat. She is delightfully passed out on the floor lying on her side fully expecting, and indubitably receiving, lots belly rubs. This wonderful pup is Angel and the name couldn't fit her more.
Angel, the comfort dog, alongside her owner Mark Stapleton, have periodically visited the school for about two years. Her mission is to relieve stress from the students, and even business cards are provided if they want to see her again.
"It is cool to think about having a dog that can help other people that do have issues, and to think that they can help them. She's so comforting- just a really sweet dog," said Londyn Yusuf, junior.
She is scheduled to visit Central every Friday during lunch periods outside of Room 114. She's been visiting schools and hospitals for more than four years, and she even went to Texas to support the victims of hurricane Harvey.
She's very well disciplined and has been taught not to bark or lick, as well as the commands "Angel, free." which gives her permission to run around, "Angel, lap." which she knows means to place her torso on who it's directed to, allowing them to wrap their arms around her soft and huggable body as well as weave their hands through her cotton-like fur. She is also familiar with the commands "Angel, come." when she knows to go to the one saying it, and "Angel, rise." where she will stand on her hind legs, and rest her paws particularly a bed, chair, or table.
The pup often visits schools ranging from kindergarten to middle school- but more recently high schools. Angel is a very busy dog, as she visits about two schools a day and Hinsdale Central is typically the second stop. Though a hard worker with a tight schedule, she does get some off time to bounce around with other dogs, chew on her toys, and go on walks full of exciting smells with her owners.
"When she's wearing her vest, she needs to be very quiet. When I take her home and take the vest off, she can be a regular dog," Stapleton said.
Angel and Stapleton enjoy going from place to place in an effort to make the world a better place. Their journey is also inspired by Stapleton's wife, Kristen. When she found out about the program, she knew that was what she wanted for not only Mark and Angel, but the people in need.
"So do we do good deeds? Yeah, I guess, but that's not why we're really doing it. We're trying to give back to the community," Stapleton said.
CARE (Club for Animal Rights and Education) invited Angel to a club meeting where students could learn about the Comfort Dog Program. After a couple of consecutive years of Angel visiting the CARE Club and Best Buddies, Counseling and Social Work department discussed with Stapleton to visit more often and allow more students to interact with her. Further effort is being made to get Angel to visit more often by Jennifer Regnier, Allie Fish, Sally Phillip, Janelle Marconi, and Principal Bill Walsh.
Leave a Comment
About the Writer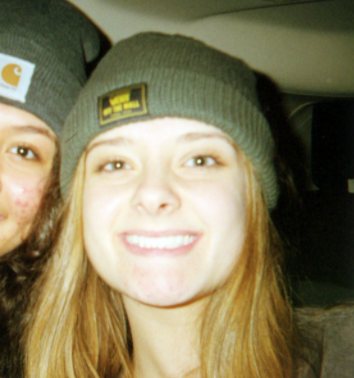 Emma Klein, Writer
Emma Klein is a senior writer, and she's so excited to write for Devils' Advocate this year. Besides writing, she likes to spend her free time with...