Women In Engineering helps girls explore the S.T.E.M field
Women In Engineering is a fairly recent club that was created by Shalni Sundram, graduate of 2019, at the beginning of 2018 with the sponsor, Ms. Julie Baker, science teacher, who had her in class. Baker was looking for ways to involve girls in S.T.E.M (Science, Technology, Engineering, and Math). 
The club is beginning to grow and become more popular with girls who are interested in pursuing a career in engineering. Members compete in tournaments within the club to build on their understanding.
This club started because only 18 percent of engineers are women and for members, female representation in the S.T.E.M. industry is important. 
Mr. Marvin Breig, science teacher, and Baker are the sponsors with current junior co-presidents, Grace Clopton and Elizabeth Farah.
"This club is important because it produces [gender] diversity in [the S.T.E.M] industry which is important because that specific employment is male-dominated so there are many benefits for being represented in that area of profession," said Bella Reiser, junior club member. 
According to members, the club is important because it gives women a chance to understand the profession and it gives them a sneak peek into what working in the field is like.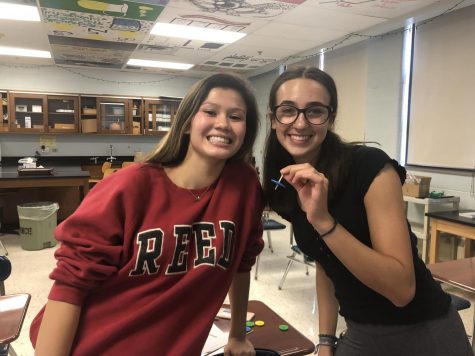 "It can be intimidating for women to enter into S.T.E.M. careers, but Women in Engineering gives girls the chance to learn more in-depth about different careers. They are encouraged to explore their scientific interests," said Becky Blake, junior club member. 
The board members work together to create activities that will help the members better understand what engineering itself is like. 
"We do a lot of hands-on activities and competitions to work on spatial reasoning and creativity in design," said Grace Clopton, co-president. "We also have a lot of speakers come in to talk about the disciplines of engineering and what the job is actually like and what to expect as an engineering major."
The goal of the club is to make engineering more approachable to girls so they can get experience prior to pursuing it as a career. 
Members said they believe the club brings unity and equality for women who want to pursue a career in engineering. It teaches them important skills such as perseverance and motivation. This is important, especially because the women involved in S.T.E.M face sexism and an unequal paycheck. By establishing a club like this, it is breaking gender norms and bringing light to what women face in this field.
The next meeting is this Thursday, Feb. 6 after school in room 184.
Leave a Comment
About the Contributor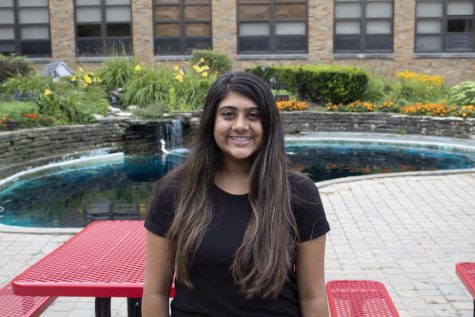 Zoya Anjarwala, Section Editor
Zoya Anjarwala is a friendly senior who is a section editor for Devils' Advocate. She is also a peer leader to her fellow freshmen. She loves to travel,...