Athletes explain the recruitment process
There are only three minutes left in the playoff game between the Red Devils and the New Trier Trevians. Senior Sofija Buzelis gets in her defensive stance. Sweat is dripping down her forehead and she pauses for a moment to wipe her brow, noticing the blue and green uniforms rushing toward her. She then closes the space between her attacker and forces her towards the sideline, causing the attacker to lose balance and drop the ball. The crowd cheers but Sofija stays focused on the ball. Her mind is thinking about whether or not the Furman College recruiter is following her moves on the field. 
Buzelis, who is committed to Furman College to play lacrosse, is one of the many seniors who recently committed to playing their sport at the collegiate level.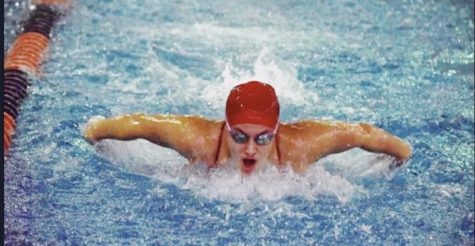 "My recruitment process was stressful as usual," Buzelis said. "But once I found the right school I never regretted any of the stress that I went through. Take your time and enjoy the process."
When athletes decide that they would like to pursue their sport in college, they can contact recruiters and set up college visits. This year, due to COVID-19, recruiting was different. COVID-19 has emptied venues everywhere and high school athletes might feel the virus is threatening their future as much as their lives. College coaches should be meeting with high school athletes now, but the coronavirus requires separation, which means the high school athlete should start recruiting the college. 
 "I had some of my official visits set up in the spring, but they all got cancelled," said Lainey Quinones, senior swimming recruit to Villanova University. "A lot of the teams did Zoom meetings where we could meet the members and ask questions and go on a virtual tour of the campus." 
Some seniors, including Buzelis, were able to finish the recruitment process before COVID-19 hit. 
"The recruitment process was actually very stressful," said Danny Schmelka, senior recruited to play tennis at the University of Notre Dame. "It started in June 2019 at the end of my sophomore year and that's when colleges were first allowed to contact me and express interest. During that summer I got a bunch of emails from a variety of schools and talked with the ones I had an interest in throughout the summer."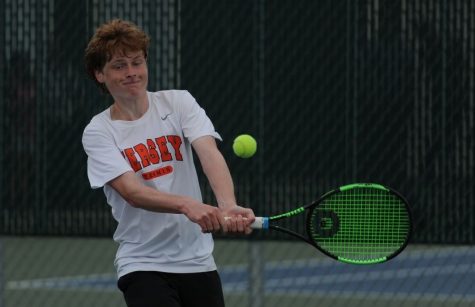 The timeline varies for students with some interviewing with schools for months before making the choice.
"It became stressful when I saw all these other players committing and I still hadn't," Schmelka said. "I had also been told that it was getting late by multiple people in the tennis world which made me nervous about my choices getting smaller."
For various reasons, athletes choose to commit to colleges very late on in the process. While this can make the recruiting process harder, it also allows athletes to take their time and make the decision that is best for them and their families.
Some students are still early in the process.
"For this year, they are early in the process," said Mr. Daniel Jones, athletic director. "I know of one right now. We will have recognition for those students who decide in November, the second one in February, and a final one in May."
One thing the players can all agree on is the importance of having a supportive family and good coaches to guide them through the recruiting process. 
In the meantime, as these committed seniors gear up for their freshman year of college they hope to go back to a normal game schedule for their last year of high school. 
Leave a Comment
About the Contributor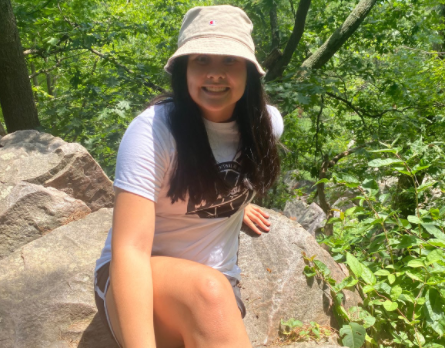 Gabi Camara, Writer
Gabi, a senior, is beginning her first year as a member of the Devil's Advocate team. When not a cross country and track practice, you can find...