College requirements change amidst global pandemic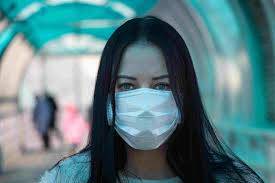 After Coronavirus hit in March, new rules and regulations have heavily influenced the college
application process. Colleges are now taking into consideration obstacles that can hold students
back from achieving their goals, which has its advantages and disadvantages.
Since universities were not able to account for some extracurricular activities, they focused on
students' personalities more. With many activities and sports canceled, students who got creative
during quarantine got the most attention from colleges. Creativity along with a good, engaging
personality will now serve as an important, new form of assessment for college applicants, which
can be harder for some and easier for others.
Many requirements have been altered, however, the most popular one has been ACT/SAT
testing. Colleges have recognized that some students could not get a test score they were happy
with, amidst the pandemic, which made them realize going test-optional may be a better choice.
"[Now] 98% of schools are test-optional, so students can have a choice of how they want to be reviewed
in their application," said Maureen Drown, guidance counselor.
Students can either submit the test score they liked, or choose not to submit it if they don't like
their final score. This new system for many schools, including the University of California,
University of Chicago, New York University, and Boston University, takes the pressure off of
some students when applying for college.
"More flexibility takes the stress off of cramming to study for the ACT/SAT," said
Tessa Howe, junior.
However, transcripts are still
important to college advisors.
"Students will have to work just as hard on the daily because the transcript is a big thing that
schools look at. The transcript has always been the thing they put the most weight on," Drown
said.
Although college advisors have become more lenient with certain requirements, there are
disadvantages that come with applying to college during the pandemic. These include senior year
expectations and challenges for athletes.
"I think colleges are looking too much into what you're involved in senior year. There's not much
available right now," said Ava Ohea, senior.
Many sports are still canceled, and the future is unknown. Therefore, college athletes have a
disadvantage if their number one strength is their athletic abilities, and not so much academics.
Athletes hoping for scholarships might not have the chance to show off their skills to recruiters at
sports games if their sport has been canceled.
Given the evolving situation of the virus, these changes will be in place for the foreseeable future.
Leave a Comment