Balancing academics and athletics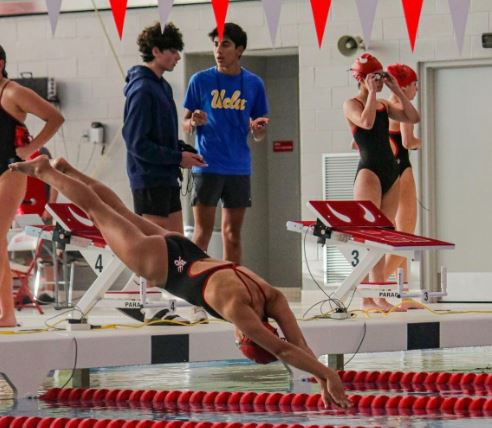 When the world stopped in 2020 due to the COVID-19 pandemic, so did high school. Coursework got simplified and sports seasons got cut short, leading to an exponential increase of free time in a student athlete's formerly busy schedule. 
Now it's 2022, the start of this year was the first "normal" school year in two years, and these students are struggling to find balance between their academics and their athletics.  As the school year picks up, many students around campus are going back to full time sports and activities, unaware of how to balance both those and their academics.
At a school as historically athletic as Hinsdale Central, it may seem to some that the well-known saying "academics over athletics" may not always apply. Though student athletes are given the opportunity to be exempt from PE classes, that still isn't enough, especially for the club athletes who don't do a sport through the school athletic department. 
One of those sports not done through school is the hockey program. The Hinsdale Hockey Club is not affiliated with Hinsdale Central, which does not allow students to apply for the gym exemption study hall, causing many players to have hours of homework each night.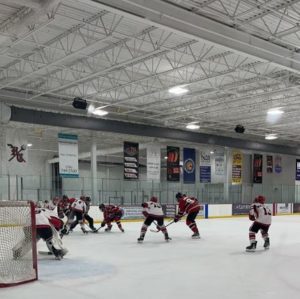 "When I come home from school, I'm usually doing homework until practice, " said Alexander Hadesman, senior. Hadesman is a hockey player and is taking 5 AP classes at Central and says that the workload is "tough". 
Since Hadesman was unable to apply for a gym exemption, he took a study hall instead, missing out on the opportunity to pick an elective course that many students see as a break in their otherwise rigorous class schedules. 
This issue of lack of time isn't mutually exclusive to athletes who do sports outside of the Hinsdale Central athletic department, many in-season athletes are also struggling to balance their coursework.
With many fall sports coming to a close, the seasons are getting more intense as sectional and state finals come up. Hinsdale Central is hosting the IHSA sectional meet on Nov. 6, which determines the lineup of girls swimming for the school at the state meet, which is being hosted at FMC Natatorium on Nov. 11 and 12.
"I have at least three to four hours [of homework] daily, on top of at least 18 hours [of practice] per week, not counting meets, " said Elizabeth Lahmann, junior and varsity swimmer.. 
This busy schedule on top of mounting pressure to do well academically is no doubt causing athletes like Lahmann insurmountable stress.
For some, the busy schedule is not the issue but a lack of energy after practice.
"I know I should be getting my work done but I feel unmotivated after practice," said Hazel Hamela, junior and varsity diver. 
Like Lahman, Hamelka practices two to three hours per day while she is in season. At these practices, athletes work on their dives, and sometimes do dryland. Not only is this physically draining, but a constant and busy schedule is emotionally draining for many student athletes as well.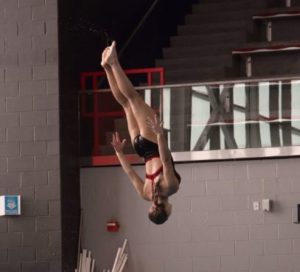 At the end of the day, student athletes should be students first and athletes second. Hinsdale Central, as a whole, needs to work harder to make these things clear to students. Though athletes like Hamelka are able to take time out of practice to do their work, many like Lahmann and do not see doing homework at practice as a good thing. 
According to the athletes, coaches and teachers need to work together to communicate busy schedules to avoid any harm done to students now, or in the future. 
Leave a Comment