Invitation to Teaching: a class for future educators
Invitation to Teaching is an internship based class for students interested in a career in education. Students in the class become student teachers in other schools in the community for approximately 10 weeks of the semester. The class is taught by Dawn Oler, from the Family & Consumer Sciences department.
"This class is a great chance for students to develop leadership and communication skills and to see what it is like to work in public education in America today," Oler said.
Tessa Barber, senior, explains that she goes to her old elementary school, Brook Forest, for second and third period everyday to teach. She has also had to complete assignments like getting a guest speaker and making a bulletin board. 
"I think my favorite part of Invitation to Teaching is just spending time with my fifth graders," Barber said. "I love going there." 
The class is only available to seniors with both a regular and honors option. But students who have taken the class would say that it was very much worthwhile to take. 
"I get to see the abilities of myself as an educator, and I now know that I'd really like to be a teacher in the future," said Jalah Wassira, senior. 
There are some challenges that come along with the class and working in an elementary classroom as a high school student. 
"I'm 17 and they're 8 years-old and they see me as another kid in their opinion, but lately, now that I've been teaching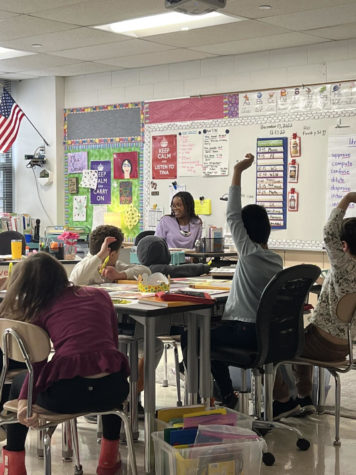 more, I think that they have started to see me as more of a teacher," Wassira said. 
Oler explains that it does not matter whether the student decides that they want to pursue education in the future or that they don't, Invitation to Teaching allows students an insight into a career in education. 
"I decided that I really wanted to go into education after this, but in general it's a good opportunity to help students decide what they want to do," Barber said.  
Not many students get the opportunity to teach as a high school student, and there are many lessons learned from this experience. 
"Students get a chance to gain an experience that they won't get anywhere else and the skills that they develop here, they will take with them no matter what they do in life," Oler said. 
Educators are needed in the US currently. But even if teaching isn't your dream career path, there are plenty of careers that work with children on a daily basis. 
"Whether you become a teacher, a pediatrician, a psychologist, or a social worker, all these professions interact with children on a regular basis, and we don't educate the young population in this country to do that," Oler said. 
Oler further explains that students, or young adults in general, are not taught work with children and that needs to be changed. 
"We should spend more time educating young people about the work we do with children," Oler said. 
For more information on Invitation to Teaching, please email [email protected].  
Leave a Comment
About the Contributors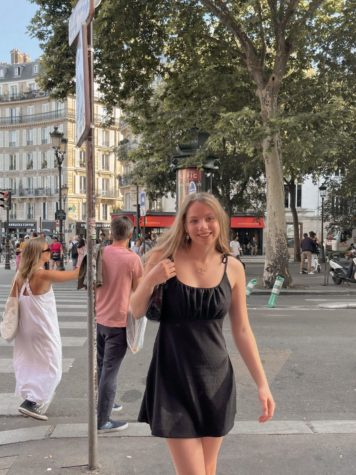 Rachel Brugge
Rachel Brugge, senior, is excited to continue writing for Devil's Advocate. She loves fashion, traveling, art, and 90's punk rock. Along with Devil's...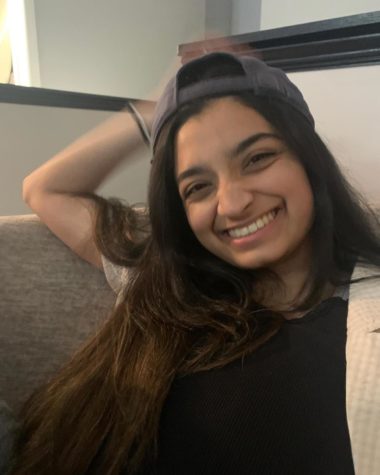 Simrah Qasim, Editor-In-Chief
Simrah Qasim, senior, is excited to be returning to devil's advocate. She loves listening to music, writing, and playing the piano. Along with Devil's...