Q&A with track commits Catie McCabe and Sarah Fischer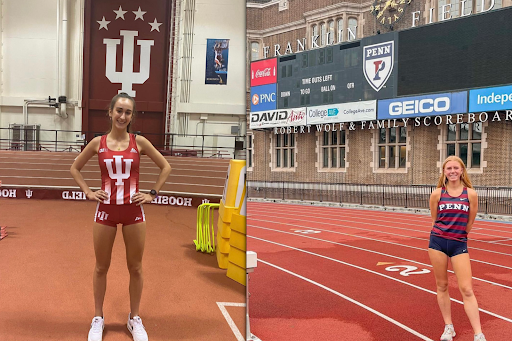 Catie McCabe (CM) and Sarah Fischer (SF) are seniors on the cross country and track team.  McCabe is committed to Indiana University, Bloomington and Fischer is committed to the University of Pennsylvania. Both have decided to continue their education and athletics at their new schools.
"Catie and Sarah continues the long line of athletes to run at the collegiate level," said Mark McCabe, Girls Track Distance Coach. 
What was the process of committing to your school? 
CM: I started to reach out to coaches at schools I was interested in after my sophomore year. I would send emails every so often with updates on my season, or we would talk on the phone. During the fall of my senior year I took three official visits before deciding on Indiana University. 
SF: At the start of my junior year I started to email coaches of schools I was interested in. Some were interested, some were not. I had a breakthrough during track and a lot more coaches responded positively after updating them with my times. We would schedule calls to talk about the program and their school, and then during the fall I went on three official visits before committing to Penn. 
Why did you pick your prospective school?
CM: I chose Indiana University because of their coaching staff and school energy. I loved the campus and felt very welcomed when I visited there. I am also interested in business, and Indiana has great business programs available. 
SF: It was mostly an academic choice, but with one of the other schools I went on the official visit, they were tied in the nation for the degree I wanted to pursue, so part of the decision was that I wanted to run D1. I loved all of the coaches and teams of the schools I visited, so it just came down to a gut feeling. 
What was significant to you about your program? 
CM: I've really enjoyed my cross country & track team at Hinsdale Central and have had fun experiences all four years. Seeing all my teammates working hard at our sport also made me push myself to be my best. 
SF: The team is really what makes the sport. I have met some of my closest friends on the team, and when you have a dynamic like that on a team they push you to be your best and it lifts the whole team up. 
Can you describe how you felt after committing to your university?
CM: I was very relieved to have made a decision and to know what my plan would be next year. After visiting Indiana I pretty much knew I wanted to go there, but I still had two official visits left. So after those and when I officially decided, I was very happy to be finished with the process and set up for certain. 
SF: I didn't tell anyone before I made my decision. My parents weren't home and I hadn't actually told anyone which school I was even leaning towards. I called the coaches I was not going to first, and after that I was really stressed and felt like I had made the wrong decision. After calling the Penn coach and telling him I was going, however, I felt a ton of relief and weights off my shoulders. 
What are your academic and athletic plans? 
CM: I've thought about majoring in business, but will most likely go into my freshman year undeclared. I'm hoping to take some core classes during my first year before deciding what I want to major in. Athletically, I'm not sure what events I'll be put in and will talk to my future coaches about what the best plan is for me. 
SF: I haven't completely thought through my athletic plans, and that's probably something I'll discuss with my college coach this summer and fall. Academically I'm looking to pursue a degree in Mechanical Engineering, although I'm not completely set on that career path. 
Do you have any advice for anyone looking to further their academic and athletic career in college?
CM: The most important thing for me was finding a school which coaches that I could trust and be happy with. I definitely found that at Indiana. I think that reaching out early and getting a jump on correspondence with coaches was really significant because it showed them that I was interested in getting to know their program and what they wanted in their recruiting class.
SF: I think honestly just reaching out to a lot of coaches. Some will come to you, but you're more likely to get a better match with a school if you do your research first and reach out to schools you think you would be a good fit at. Also reaching out to schools that are unique from one another so you can find what works for you if you're unsure of what you're looking for. 
For more information and updates about the girl's track and field, click here.
Leave a Comment
About the Contributors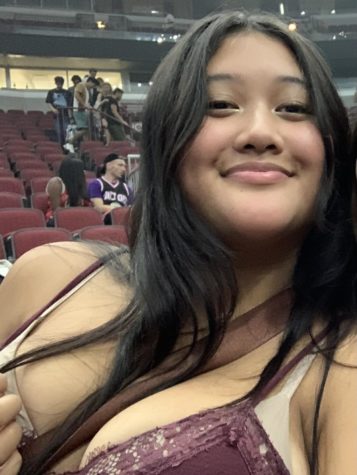 Ella Songco
Ella Louise Songco, senior, is excited to be a contributor for Devil's Advocate this year as a writer and photographer. She spends most of her time babysitting,...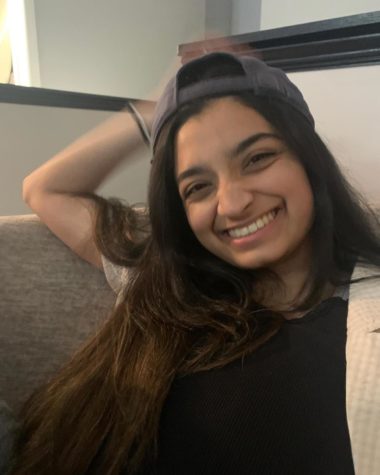 Simrah Qasim, Editor-In-Chief
Simrah Qasim, senior, is excited to be returning to devil's advocate. She loves listening to music, writing, and playing the piano. Along with Devil's...