After texting for a month and patiently awaiting this day, it finally came. Morgan Mehrhoff, junior, excitedly picked up Natalia Jiménez, her Spanish exchange partner, with a brightly colored welcome sign.
The world languages department hosted their Spanish exchange program once again this year, allowing for a student from Spain to spend the week of Nov. 6 at Hinsdale Central and for Central students to spend a week in Spain during their upcoming spring break in March 2024. 
The program is coordinated by Christina Brodell, Spanish teacher, and she prepares throughout the year to arrange the program and the itinerary.
"I just work [to] find families and students who want to participate, and then I find activities [to make] an itinerary for the students here," Brodell said. "I also prepare the American students about how they should be and what their responsibilities are."
Story continues below advertisement
Throughout the week, Mehrhoff and Jiménez did various activities around Chicago.
"We went to the Oak Brook Mall, downtown Hinsdale, Chipotle and we're going to the Sears Tower," Mehrhoff said.
Mehrhoff decided to enter the program as she wanted to pursue an education in Spanish and has a passion for the Spanish language.
"I decided last year that I wanted to minor in Spanish, and I thought it was a good way to see if I was really interested in it," Mehrhoff said.
Jiménez and the other Spanish students enjoyed their time here, finding that being in a new country was a great experience. 
"It's really good, and I like the culture in America," Jiménez said. "I'm learning many things about daily life in general, [and] I like to learn about other cultures and travel."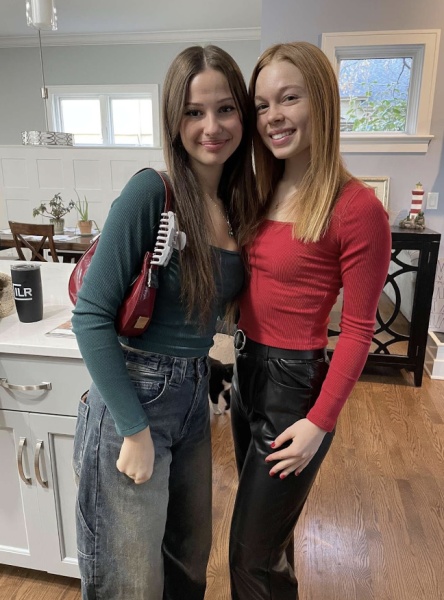 All students engaged in the program will have to adapt to the differences between the two countries when they're at their new high school.
"It's…like walking into 'High School Musical,' [with] the yellow buses [and] the red and white lockers," Brodell said. "For our students, I think it's just culturally so different. So that's also…a really nice [and] fun experience for them."
The students enrolled in the program will be traveling to Spain this spring break to stay with their host families. 
"I'm so excited to see their side, how they live, [travel] to Europe and [live] with another family," Mehrhoff said.