Laura Franson travels from Mexico to teach at Hinsdale Central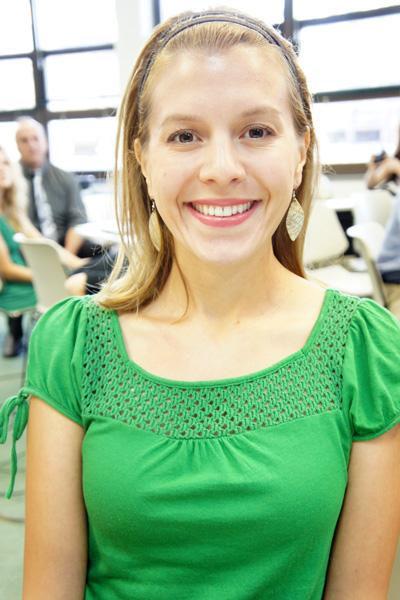 Laura Franson, one of Central's newest world language teachers, traveled all the way from Mexico to be a long-term substitute for Katherine Bolton, who is currently on maternity leave. Teaching in Mexico for a total of three years, Franson felt comfortable coming to Central for her sixth year of teaching because she grew up in the area.
"I think it looks like people are happy to be here. It looks like the place that's really the hub of activity, not for just students, but the community- It's a really good first impression," said Franson.
Franson grew up in Clarendon Hills and then moved to Naperville in high school. She was inspired by multiple family members to study education at DePaul University. "It's a great profession where you can be creative and keep doing what you like. I think it's a really great environment," said Franson.
While the resources were limited in Mexico, there were still good memories made there. "In Mexico, I had little tykes [in class]. I actually began teaching there around the time that Michael Jackson passed away, and it was on the news everywhere. They knew that Michael Jackson lived in the USA, so they asked me if I knew him or if he was my neighbor,'" said Franson. After working in Mexico, Franson taught at Nequa Valley High School for two years, then returned to Mexico for her final year and a half of teaching before coming to Central.
Franson said her goals for the upcoming year include getting to know her students better. "I'd like to be on top of what they're interested in. [I want to] get to know colleagues, and get to know Hinsdale, or just revisit it," said Franson. A piece of her advice for incoming students is to "consider every moment as a moment that might happen again. The cool thing about language is that you can talk about anything. My advice would be to consider the class as a life skill, and to take it as if it were life training," said Franson.
Leave a Comment