New club uses a common drink for big cause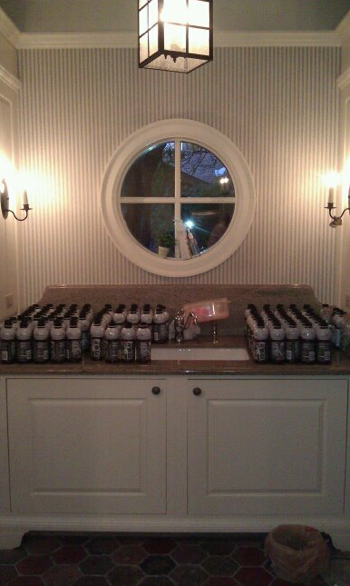 The Arnold Palmer Foundation is a new club at Central that recycles for charity.  "Last year, some of my friends and I discovered that we could raise hundreds of dollars by collecting the Arnold Palmer (lemonade-iced tea) and Gatorade bottles that many people drink everyday in the cafeteria," said sophomore Indra Sharma, the co-founder of the club.
After the initial idea, Sharma and his friends decided to organize their efforts into a club. Although the group became an official club last spring, they started putting their ideas into action this fall. In the beginning of the school year, they ordered a large recycling bin for the lunchroom. This bin is used to collect empty Arnold Palmer and Gatorade bottles. "Every week we collect, rinse, and count how many bottles we have," Sharma said.
At the end of the school year, the group will travel to a site where they can exchange each bottle for five cents. "We hope we can raise a significant amount of money, because we plan to donate all proceeds to the Arnold Palmer Hospital for Children," said Sharma.
Sophomore Julie Green believes this club is an excellent idea.
"I drink Arnold Palmer every day, and last year, I would throw out the bottle every time I drank it," Green said. "Now, I know I am donating it to a legitimate cause when I throw out my favorite drink; that's a good feeling."
The group encourages students who drink Arnold Palmer or Gatorade to toss their bottles into the designated bins in the lunchroom.
Leave a Comment