New honors-level journalism classes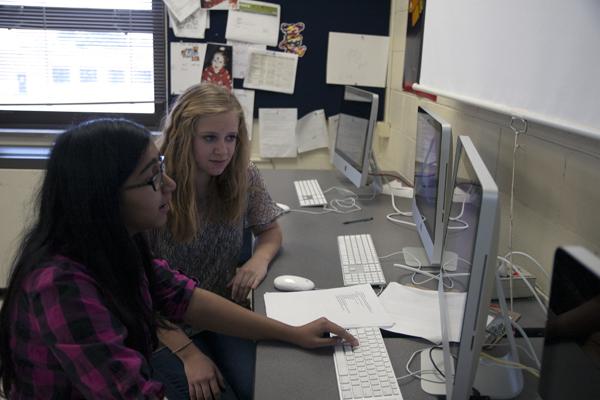 The English department—with the assistance of the Devils' Advocate and El Diablo—will be updating its journalism curriculum. Instead of offering only regular-level journalism classes, the department will introduce two new honors-level courses for the 2012-13 school year: Journalism 2 Devils' Advocate and El Diablo.
The new courses were created for Devils' Advocate and El Diable editors and writers; the classes will require daily interviewing, drafting, writing, and publishing of both the online and print versions of the student newsmagazine and the student yearbook.
"We will be coming up with story ideas constantly, be writing articles constantly, and be uploading stories onto the website constantly," said Stephanie Kelly, the Online Executive Editor for 2012-2013.
The honors credit offered for the new journalism classes provides another incentive for interested students to hone their writing and design skills. With many Central departments adding additional honors classes in recent years, the English department seized its opportunities to expand its offerings. "Some students don't want to take a regular class since that would lower their GPA…by having honors-level journalism classes, more students might be interested in taking them," Kelly said.
The current editorial staffs of both the newsmagazine and yearbook are interviewing interested students for next year's Journalism 2 classes. According to Kelly, the honors appeal has attracted many students to the new courses. "There is a good amount of people interested," Kelly said. Posters, announcements, and e-mails have spread information about the new programs, and interest is higher than ever before.
Leave a Comment