BDTW receives local recognition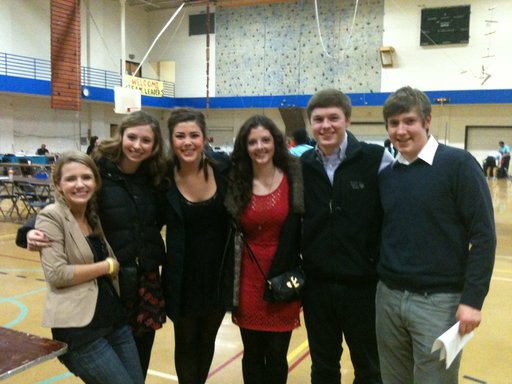 Leaders of the Breaking Down the Walls club attended Northeastern Illinois University's TEAM Conference on Feb. 11 and were commended for their efforts against bullying.
Breaking Down the Walls is one of the most recognizable organizations at Hinsdale Central, with students of all ages committed to its mission of eliminating bullying.
The theme of the TEAM conference was building peaceful schools and communities, and the attendees had the opportunity to hear a number of speakers who touched on various elements of these themes. While there, the group received an award for their work at Hinsdale Central.
The members of the club all considered the event a positive experience, and were humbled to have received the award. "It was a really fun and unexpected day, and by the end we all felt really honored to have received the award," Christine Fasano, a leader of BDTW, said.
Other BDTW leaders who attended were seniors Mackenzie Cimala, Taylor Proudfoot, Sander Moore, Paige McClain, Sara Klepacki, and Alec Hardy, along with club sponsor Ms. Pam Kalafut.
Many other local schools have similar programs, which, according to Fasano, made the award "a very special one" to receive. The club plans to continue their work at Central, and hopes to continue to achieve the high standards set by the program in the coming years.
"Hopefully Breaking Down the Walls will be lucky enough to receive the award again in the future," Fasano said.
Leave a Comment