Central walks the Walk for Autism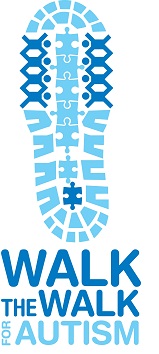 For the past few weeks many students have been gearing up for the Walk for Autism. The Community House Junior Board, a club at Central, has been the catalyst behind the event that has become a well-known, community fundraiser.
The Autism Walk was created five years ago when students wanted to draw attention to the issue of autism. "These students, along with the Community House, started Charlie's Gift, an autism center created to help benefit kids on the autism spectrum," said Dan Menza, junior.
Menza has been a member on the Community House Junior Board since his freshmen year and has aided with the event every year since. Other members on the board include Paxton Gammie, Connor Awick, Maddie McCormick, Katie Gelman and Julie Kanter. This year, Spectrum Club and many other sponsors and clubs have played a role on the board as well.
"Each of us have specific and unique connections and skills that are vital in the development of the Walk," Menza said. "We as a whole are able to work together with our diversity through the organizational part of the Walk, whether it be finding sponsors, publicizing, helping with registration, or designing the Walk."
So far, the board reports that they've signed on more sponsors than ever before and are hoping the raise $100,000 this year. They have currently raised $30,000 and believe they are right on track to reach their goal.
Julie Kanter, junior, said that putting on the walk is a lot of work, but it is an extremely rewarding process. "This is such a well known event around the community that the pressure is definitely on us to do it well," Kanter said. "I am confident that the walk will be a great one."
Anyone in the community can visit the Walk for Autism website or call 630-810-1200 to register. The Walk will begin at Central on Sunday, April 29th at 8 a.m.
Leave a Comment