English 2 Honors holds first annual poetry slam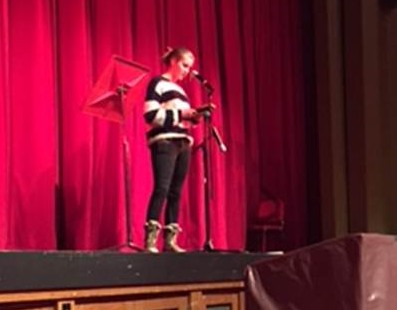 On Friday, Jan. 23, English Two Honors students participated in the first annual poetry slam.
The slam took place in the auditorium and was structured by the Poetry Club along with English Two Honors students. Students participating in the in-school field trip were excused from periods seven to 10.
Marshall Moller, sophomore, was one of four students who was awarded for his presentation. Moller read "The Night After Christmas", a poem with the message of how often fortunate people do not understand how lucky they are.
"I got the award for Most Passionate," Moller said. "I'm on the forensics team, and so it's nice to use my public speaking skills other places besides on the team. This poetry slam was a perfect opportunity and winning that award definitely showed that I can use these speaking skills in many ways."
Jeff Dang, sophomore, performed an original poem he wrote about his father and won the award for Most Poetic.
"Although the 'Most Poetic' award is just a sheet of paper, I am proud nonetheless," Dang said.
Other notable winners were Rewo Oshe, who won the Biggest Risk award and Jack Rasmussen, who won the Judge's Favorite award and had the highest score.
Leave a Comment
About the Contributor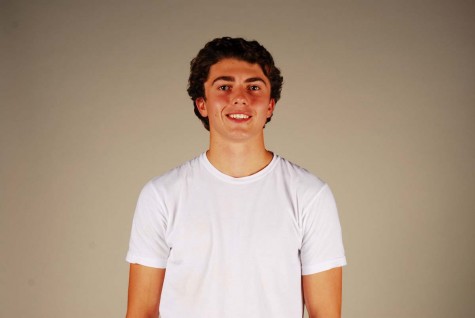 Andrew Bitautas, Writer
Andrew is an outdoors enthusiast and self-taught drummer. He picked up some sticks in first grade and hasn't stopped jamming, playing for the Shoobies,...