Post-Prom poster contest crowns winners
The Post-Prom Committee held a contest that included designing posters to advertise prom part two: the cruise. The winners' posters are now on display around the halls. The requirements were to include the painting Starry Night by Vincent Van Gogh, a picture of the cruise ship, and the information pertaining to the cruise.
Winners were (from first to third place):
Paige Hart, junior
Donna Dimitrova, junior
Kayla Kelly, junior
The contest was open to all art students, but it happened that all juniors won. Winner Paige Hart, junior, who took  a day to design her poster and then a couple more class periods to tidy it up, said, "I went with my first idea because I loved the skyline in the background. I ended up submitting two designs, the same one, but one with an orange-y filter, which is what won."
The winners received prize money for their important contribution to prom, with first place receiving $70, second $50, and third $35.
"I'm really excited about my posters going up around school. It's just cool to have your work recognized," Hart said.
Leave a Comment
About the Contributor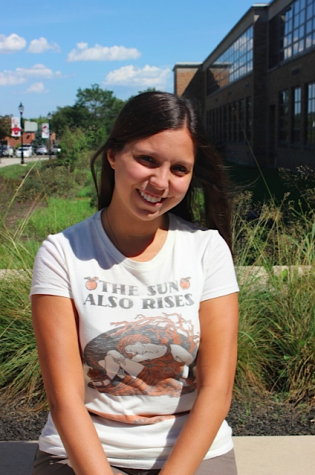 Ms. Lopez, Adviser
Ms. Lopez enjoys being the Advocate adviser. Ms. Lopez attended Northwestern University for both her bachelor's and graduate work, receiving degrees...