Second shelter in place involves schoolwide drug search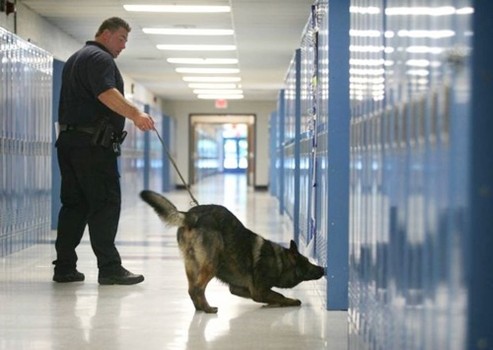 The dogs have returned. On Wednesday, Mar. 25, Central announced a shelter in place at approximately 9 a.m. This is the second shelter in place of the month. The previous one was a non-emergency, shelter in place due to the suspicion of a situation that could have potentially compromised student safety. That shelter in place concluded after a student was found and confirmed with weapon ammunition.
The reason for the shelter in place today was for another drug search. The Hinsdale Police Department canine units were brought back for a second time this year. The search entailed random locker and classroom selection. The non-emergency, shelter in place allows students to continue with their regular class, however prohibits them from leaving the classroom or entering the halls.
The shelter in place was lifted at approximately at 9:30 a.m. and the school schedule was set to resume normally. Findings of this search are yet to be released by the Hinsdale Central Administration.
Leave a Comment