Four Central delegates win awards at Model UN conference
Four finalists from Central's Model U.N. team received special awards at the Northwestern University Model United Nations (NUMUN) competition on the weekend of April 9-12. Zach Wong, senior, Alec Johnson, junior, Satya Krishnan, senior, and Sanjana Srinivasan, senior, were all recognized for outstanding performances at the event.
The Model U.N. team competes against students from all over the country in a debate-style simulation of a United Nations conference. It is judged primarily by college students studying foreign affairs, and the competitors each represent a different country in the U.N.
In a model U.N. simulation, real world scenarios are instituted, and students have to handle the scenarios accordingly. In order to keep the peace of their own assigned country and the peace of the other countries, representatives must form a plan of action.
Wong represented the home secretary of the United Kingdom. In his scenario, Wong was assigned to prevent a conflict between Catholics and Protestants in Northern Ireland in 1970.
"We were trying to prevent a 30 year conflict from kicking off," Wong said. "I was responsible for making sure that the domestic events in Northern Ireland were stable and beneficial to the greater U.K."
Wong's effectiveness in his role qualified him as a Best Delegate winner by the college judging committee.
Satya Krishnan, another winner, had a totally different responsibility assigned to him in another part of the world. Krishnan was the Minister of Agriculture in the Historical Indian Cabinet that took place from 1960 to 1970.
"My committee was slick and fast-paced. Nineteen other delegates and I had to work together to find acceptable solutions to face the crises that the real Indian cabinet had to handle in 1960," Krishnan said.
The Model U.N. team has multiple conferences per year. Central's team faced competition from top schools including Lyons Township, Stevenson, and New Trier. Homeschooled and international students participated in the conferences as well.
Leave a Comment
About the Contributor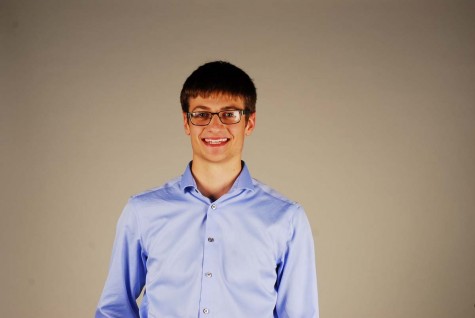 Matt Stockmal, Editor, Editor in Chief
Senior Matt Stockmal lives and breathes the Hinsdale Library. When not found in other areas of the school, he can be found there reading, studying, or...