JETS team brings home state championship
Central's engineering team, JETS, brought home its first state title last week, adding to the overwhelming amount of championships so far this school year.
JETS participates in the Worldwide Youth & Science Engineering (WYSE) tournament each year, which has regional, sectional, and state rounds. The competition itself consists of tests on different topics of engineering. Each member of the team tests on two of the topics, of which there are seven total to choose from.
"At each competition only two teams advance," said Brian Glowniak, junior. "At regionals we got third, but we were able to win the wildcard for sectionals and make it in. We then won sectionals to make it to state."
The reason why Central may have had such great success in the competition is not only for their knowledge in engineering, but also for the calmness they approached each competition with.
"The atmosphere is really laid back, even at the state level," Glowniak said. "We went into the competition knowing we had a shot to win based on how we did at sectionals, but we weren't really worried or felt any pressure whether it would go well or not."
Jake Heiser, also a junior on the team, proposed that the reason why the team was so composed going into the tournament was because of their confidence in the team's ability.
"Going into the season, we knew that we had a very strong team. We had a number of experienced upperclassmen as well as a number of promising underclassmen," Heiser said.
In addition to the WYSE competition, the JETS team participates in TEAMS (Tests of Engineering Aptitude, Mathematics and Science). Students get in teams of eight and solve specific engineering scenarios.
With this title, the JETS team joins Mock Trial and Forensics as "academic" state champions.
Leave a Comment
About the Contributor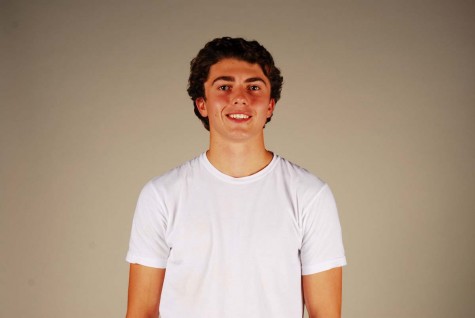 Andrew Bitautas, Writer
Andrew is an outdoors enthusiast and self-taught drummer. He picked up some sticks in first grade and hasn't stopped jamming, playing for the Shoobies,...