Seniors commit during spring signing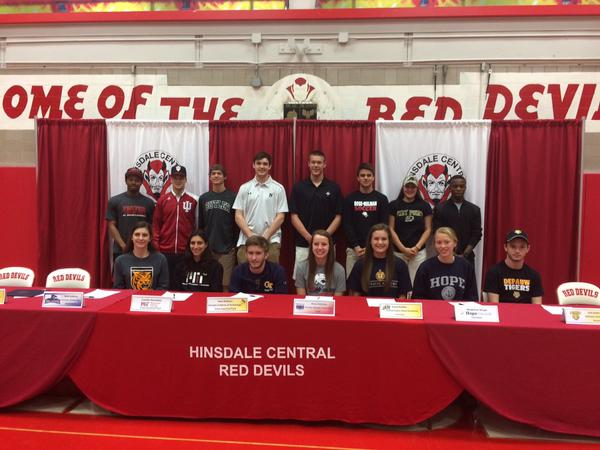 Although some senior Hinsdale Central athletes signed during the winter signing period, a multitude of athletes signed during the spring signing period.
Fifteen seniors gathered in the gym on Tuesday morning, May 12, to make their commitments official by signing their college papers.
Andrew Gutman (soccer): Indiana University
Jack Niestrom (soccer): Butler University
George Kiernan (basketball): Naval Academy
Matt Rafferty (basketball): Furman University
Will McGowen (soccer): Rose-Hulman University
Rugile Valiunaite (tennis): Army – West Point
Sam Johnson (soccer): Elmhurst College
Payton Katich (basketball): Colorado College
Camila Horowicz (cross country): MIT
Matt McBrien (cross country): Georgia Tech
Alex Davis (volleyball): South Alabama
Annie Richter (lacrosse): Naval Academy
Maddy Shupe (lacrosse): Hope College
Jack Baderman (soccer): DePauw University
Trenton Barnett (baseball): St. Joseph's College
About the Contributor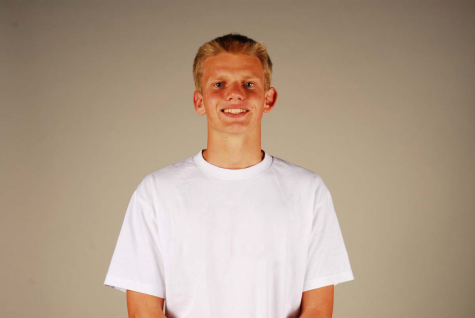 Michael Claussen, Editor, Editor in Chief
Michael Claussen is a senior who works hard inside and outside the classroom. Despite being a two sport athlete (basketball and football), Michael volunteers...