Forensics members place in nationals
This past summer, six Forensics members participated in the 2015 National Speech and Debate Association's National Speech Tournament in Dallas, which was held from June 14 to June 20.
Graduates Toni Adeyemi, Steven Chun, Jackson Dockery, and Nicole Labun competed, in addition to Erika Mertz and Presleigh Renner, seniors.
All individuals were on the 2015 Forensics school team, which seized first place in the state title in February.
Several students had top 25 finishes in their individual events. Jackson Dockery, graduate, had a top 10 finish in Poetry, Presleigh Renner, senior, placed ninth in Dramatic Interpretation, and Erika Mertz, senior, placed twenty-second in Humorous Interpretation.
"We owe all our accomplishments to our coaches who really go above and beyond to help us and teach us everything," Renner said.
Returning seniors Erika Mertz and Presleigh Renner have high expectations going into this upcoming season, hoping to repeat their domination at state.
"I would say that there's definitely more pressure on me this year to achieve last year's goals and to perform even better," Mertz said. "My expectations for myself this year are to find a couple of pieces I'm very passionate about to perform and to hopefully reach state and Nationals".
Leave a Comment
About the Contributor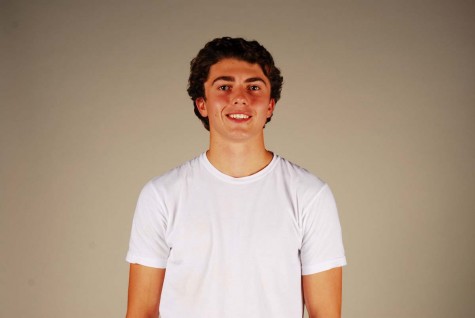 Andrew Bitautas, Writer
Andrew is an outdoors enthusiast and self-taught drummer. He picked up some sticks in first grade and hasn't stopped jamming, playing for the Shoobies,...