Bringing learning to the twenty-first century: Central's quest for 1:1
Hinsdale Central administration has been discussing switching to 1:1 Chrome books for the past two years so they can make Central a better learning environment. Administrators want to understand the twenty-first century learner as well as making the school a smoother learning environment. They are currently in the process of seeing if the program is a fit for Central.
"Right now we are evaluating a 1:1 environment," said Mr. Walsh, assistant principal. "We have multiple classrooms testing out Chrome books."
Daniel McKay, a sophomore at St. Ignatius College Prep, already uses a system similar to 1:1. Each student has his/her own iPad.
"We use [iPads] in pretty much every class for 90 percent of the time whether it's taking online quizzes or taking notes," McKay said. "Also, it's easier to access information because you can just search a word and it will take you to the section."
While the tablets have been successfully implemented at St. Ignatius, administrators are still determining if the 1:1 plan will work at Central for the student demographic.
"I prefer online textbooks," said Cami Comstock, sophomore. "It would make my backpack a lot lighter. My backpack is so huge I can't fit it in my locker sometimes."
The textbooks each student has to buy each year are both expensive and large. Comstock's backpack weighs about 16 pounds.
"Overall [the textbooks] aren't very good for my back," Comstock said.
The prices associated with textbooks are expensive. Central is currently studying the prices of chrome books and textbooks and how they will affect the students.
"We will definitely not be using iPads or laptops. An iPad costs about $700, a chrome book is around $300," Walsh said.
If Central makes the switch, they don't want to spend an elaborate amount of money on these devices. They would strive to make the purchase as easy as possible.
"Each student would have a technology fee at the beginning of the year for 25 percent of the cost of the chrome book," Walsh said. "So, gradually over four years they will have paid for their own book."
Not all textbooks used in the curriculum will be available online so there will still be a textbook fee. But over time it's predicted textbooks will diminish.
The 1:1 initiative might reduce the amount of computer labs at the school by replacing them. Teachers struggle to share the labs because there are not enough labs for every classroom. Tablets will allow students to write essays in class without booking lab space.
"We have 17 labs now, I can see that number going down to five," Walsh said.
Nothing is final and the school doesn't know if they will be switching to chrome books. The earliest decision will be made in March 2016. Central must get their current infrastructure stable before they change to a new program.
Leave a Comment
About the Contributor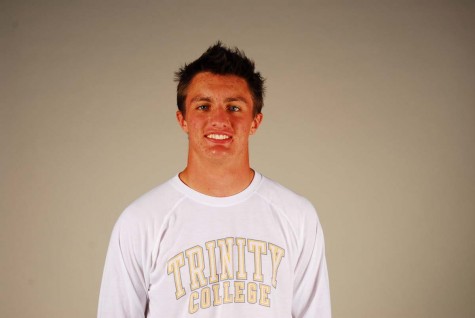 Alex Herbst, Photographer
Senior Alex Herbst is a photographer for Devils' Advo.  He enjoys spending time with his friends, watching movies, and spending time outside.  Alex is...