Brodell incorporates a digital exchange into her curriculum
A central component of learning a new language is applying skills learned in the classroom to real life situations. Srta. Brodell's digital exchange program with Padre Poveda School in Guadix, Spain is allowing Central students to do just that.
Srta. Brodell began the digital exchange program in 2012 after she finished her studies in Spain where she met Veronica Perez, a teacher at Padre Poveda. Perez and Brodell came up with an idea that would allow themselves and their students to have regular interactions.
Both Srta. Brodell and her students have found that participating in the exchange has been  beneficial to students over the past four years.
"Doing a digital exchange allows kids to see value in our content," Srta. Brodell said. "It really changed [the students'] experience with the language."
The two teachers use Google Classroom to post different messages to their assigned partners, similar to Facebook. Through the Google Classroom page many students have grown to know a lot about their partner; some even follow each other on social media sites.
This platform has allowed students to strengthen their ability to converse in Spanish outside of the classroom.
"In class we've only spoken in Spanish with our peers and teachers, so [putting] my skills to the test with a native speaker is really beneficial," said Francesca Halikias, junior.
Aside from helping with Spanish writing and speaking abilities, students in Srta. Brodell's Spanish classes have experienced cultural knowledge through the exchange as well.
"I learned that the classes are different because the teachers move during the passing period instead of the students," said Erin Otto, junior.
Junior Magdalene Halikias also noticed a huge cultural difference between life at Central and life at Padre Poveda.
"[Another] difference I learned about is that they have over an hour to eat lunch so they can relax or go somewhere else but we have twenty five minutes to inhale our lunch," Magdalene Halikias said.
Brodell plans to continue and expand the exchange for as long as possible, including creating a trip for students from Padre Poveda to come and stay with families in Hinsdale and students from Hinsdale Central to go to Guadix, Spain during spring break.
Leave a Comment
About the Contributors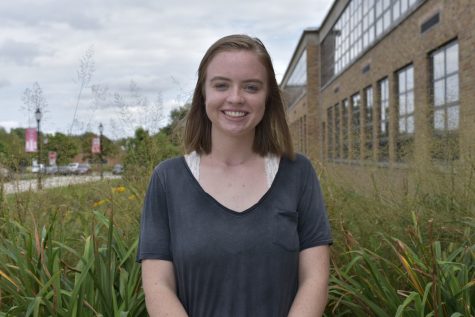 Emily Tomkinson, Managing Editor
When she's not running after Mr. Jensen in the science hall, Emily Tomkinson, senior, can be found shopping, watching clueless, or aspiring to be Gigi...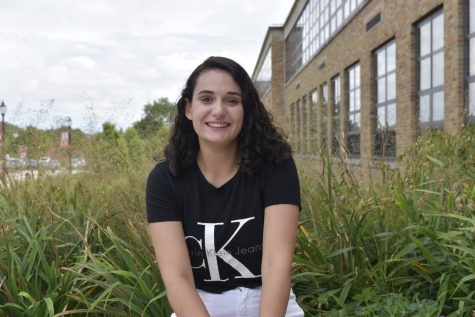 Libby McCarthy, Editor-in-Chief
Senior, Libby McCarthy is quite possibly the most awkward person on the planet and is almost never serious. She can frequently be found making references...