HC vs. LT Olympics
Central's rivalry with crosstown school Lyons Township is no secret to either student body. Whether it be getting hyped at games or fundraising for charity, everyone gets more excited when LT is involved. This notion is what inspired the possible idea of collaborating once again with LT for a new annual event, the HC vs. LT Olympics.
The idea behind the event is for students of all grade levels to participate in games like tug of war, capture the flag, bubble soccer, and more. Sally Phillip, Central athletic director, sent out an e-mail to all students with a survey asking their opinions on the event. Only 114 of 2,800 students replied, which is less than 10 percent of the student body.
From those who did reply, the results were overall positive. More than 90 percent said they would attend, and dodge ball and bubble soccer were the most requested games students would like to see or play.
"The idea originally came from LT; essentially they want to put on an event to raise money for their student counsel," Phillip said. "We are declining participation in this event because of that reason – if this was a fundraiser for a charity we would be willing to participate. Also, the timing is very difficult because they are looking to do this at the end of April. It would be very rushed."
The new executive boards of LT and HC met to discuss the event, but ultimately decided this was not the year to do it.
"We liked the idea, but didn't want it to be a hurried money grab," said Eric Chang, junior and student body president. "We decided that we wanted this event to be next year, and that we wanted to donate all the money raised to charity instead."
The executive board and Mrs. Phillip agreed that Central did not want to participate in a contest where the winning school would get the money earned off ticket sales, spirit wear, etc., and instead should rally around a cause.
"We're hoping to do this next year, and make it enough of a hit to continue every year," Chang said.
Leave a Comment
About the Contributor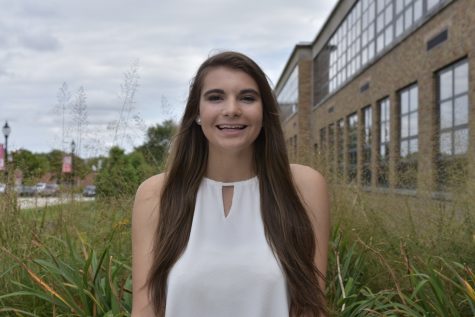 Shannon Ging, Sports Editor
Senior Shannon Ging loves writing for Devils' Advocate, especially if it is about sports. She spends most of her time cheerleading, whether it's for the...