Instagram account spreading positive vibes
A nod, a wave, a smile. These little actions can have a profound impact on someone's day when they're feeling down. With this positivity in mind, an Instagram account that promotes happiness throughout the school has taken Central by storm.
The account, HCHS Smileys, is anonymously run and posts compliments for students around the school based on student request.
"I was initially inspired by some very positive people I observed around me who have great personalities and an outlook on life. Their attitude brightens up others around them, and I thought they should be recognized. Even a smile or small gesture of kindness can make a difference in someone's day," HCHS Smileys said.
The account started in February and now has more than 350 posts, each dedicated to showing kindness to a student.
"It's so wonderful and truly inspiring to see such a great response, the account continues to get numerous requests to nominate people who deserve recognition. It's touching to see how students really feel about each other and use this forum to express it," replied the HCHS Smiley account after Advocate reporters reached out for comment.
The account is active daily. It posts up to seven student requests a day.
"The account [is] filled with daily requests to recognize various individuals, male and female, from all four grades who truly make a difference in peoples' everyday lives," HCHS Smiley said.
The students' positive response is the driving force behind this account and is what will help it continue into the future.
"I hope that students continue to realize that they are making a difference at Hinsdale Central and how appreciated they are. I'm hoping the account continues to bring the [Hinsdale Central] community closer," HCHS Smiley said.
If there's someone you feel should be recognized by this account, send a direct message to HCHS Smileys' Instagram page.
According to HCHS Smiley, "Any one person can make a difference and inspire others."
Leave a Comment
About the Contributor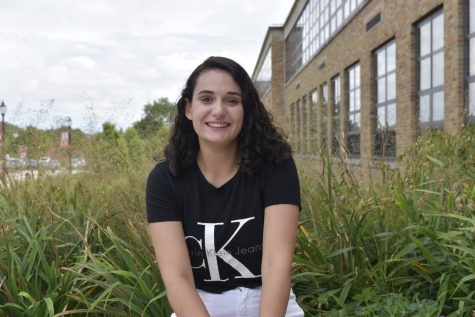 Libby McCarthy, Editor-in-Chief
Senior, Libby McCarthy is quite possibly the most awkward person on the planet and is almost never serious. She can frequently be found making references...