Walk the Walk for Autism
If you need another event to participate this April, look no further. The annual "Walk the Walk for Autism" is set to take place on Sunday, April 24. The event is orchestrated by The Community House, and more specifically, the Junior Board. The Junior Board is comprised of high schoolers all across the area, including Benet, Ignatius, LT, and Fenwick, but most participants are from Central.
Senior Arman Haveric, Junior Board president, and senior Brad Schwartz, treasurer, have high expectations for the event this year. Last year the event had more than 1,600 participants and generated $100,000 in donations to Charlie's Gift Center for Autism, the leading charity for Autism research and support.
Because the Charlie's Gift Center for Autism is one of many satellite locations of the Community House, the Junior Board has been heavily invested in generating hype for the event.
"The Junior Board specifically has been posting on social media, contacting local media sources, and placing posters around Hinsdale and Clarendon Hills in small businesses to help promote the walk," Schwartz said.
This has been Schwartz's second year on the Board and his first year as treasurer, making it even more important for him to generate as much money as possible. So far, the Walk has accumulated more than $52,000, which Schwartz claims to be right on track to reaching or surpassing this year's goal of $117,000 due to the prevalence of last minute registrations.
"The Walk is a great event because it brings together thousands of people in the community who are rallying behind a good cause and who are eager to give money to the families who need the services provided by Charlie's Gift Autism Center," Haveric said.
Those interested can register for the event here. Central kids can also sign up for the "Red Devil Nation Remembers Ryan Nash" team on the website.
Leave a Comment
About the Contributor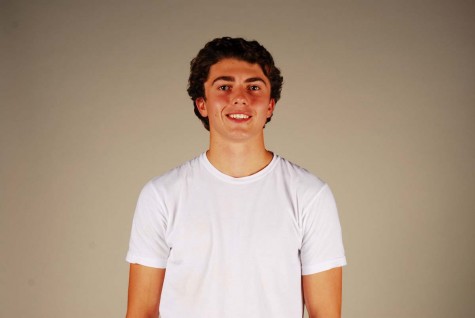 Andrew Bitautas, Writer
Andrew is an outdoors enthusiast and self-taught drummer. He picked up some sticks in first grade and hasn't stopped jamming, playing for the Shoobies,...