2016 AP Schedule
Week 1
Monday, May 2, 2016
Morning 8 a.m.
Chemistry
Environmental Science
Noon
Psychology
Tuesday, May 3, 2016
Morning 8 a.m.
Computer Science A
Spanish Language and Culture
Noon
Art History
Physics 1: Algebra-Based
Wednesday, May 4, 2016
Morning 8 a.m.
English Literature and Composition
Noon
Japanese Language and Culture
Physics 2: Algebra-Based
Thursday, May 5, 2016
Morning 8 a.m.
Calculus AB
Calculus BC
Noon
Chinese Language and Culture
Seminar
Friday, May 6, 2016
Morning 8 a.m.
German Language and Culture
United States History
Noon
European History
Studio Art—last day for Coordinators to submit digital portfolios (by 8 p.m. EDT) and to gather 2-D Design and Drawing students for physical portfolio assembly
Teachers should have forwarded students' completed digital portfolios to Coordinators before this date.
Week 2
Monday, May 9, 2016
Morning 8 a.m.
Biology
Music Theory
Noon
Physics C: Mechanics

2 p.m.
Physics C:
Electricity and Magnetism
Tuesday, May 10, 2016
Morning 8 a.m.
United States Government and Politics
Noon
French Language and Culture
Spanish Literature and Culture
Wednesday, May 11, 2016
Morning 8 a.m.
English Language and Composition
Noon
Italian Language and Culture
Macroeconomics
Thursday, May 12, 2016
Morning 8 a.m.
Comparative Government and Politics
World History
Noon
Statistics
Friday, May 13, 2016
Morning 8 a.m.
Human Geography
Microeconomics
Noon
Latin
Tips
– Know formats of each test you are taking
– Practice questions
– Get a good night's rest
Leave a Comment
About the Contributor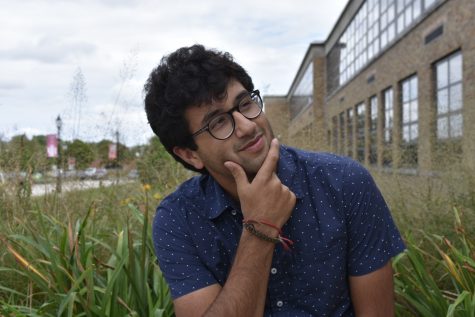 Kunal Jobanputra, News Editor
Senior Kunal Jobanputra exudes a vibrant personality through his ability to grow a beard and his unique dressing style. His class and interest in rap allows...