Everything you need to graduate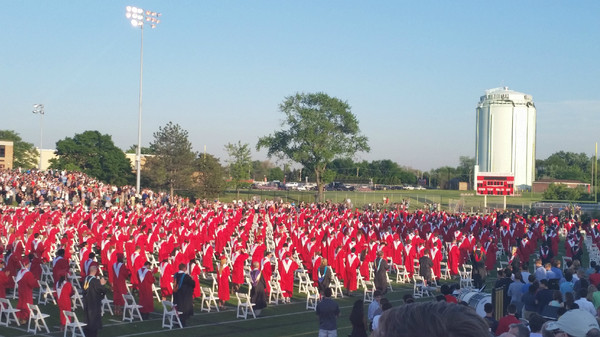 This information probably would have served students better had it been published in the beginning of the year as a reference for seniors seeking to graduate, rather than a week before graduation. Nonetheless, here is all the requirements and things seniors need to graduate.
In order to graduate, students must have earned a minimum of 24 credit hours, with 4 full credits of English, 3 in math, 2 in science, 2 in social studies, 2 in elective arts, .5 in consumer education, and 4 full credits of physical education/health.
In addition to this, students must pass the U.S. history test and pass "a satisfactory examination on patriotism and principles of representative government, proper use of the flag, methods of voting and the Pledge of Allegiance," according to the 2015-2016 edition of the Hinsdale Central High School Program of Studies book.
Although the list is short, what is important to take from this is that a failing grade in P.E, English, or any class fulfilling your consumer education requirement, will forfeit your diploma until completion of the class either in the summer or the next school year.
As for what you need in order to "walk" on graduation, or rather what you can't have, may be slightly easier to mess up.
Seniors cannot have any outstanding detentions, so if you have received a slip recently for ditching class in the last week, make sure to track down your dean and serve your detention.
Participation in any senior prank that disrupts the learning environment of the school or destructs any property will also result in the exclusion of graduation.
Also an FYI for seniors who plan on pulling a prank on graduation: You do not get your diploma until after the ceremony, and the school has the right to withhold the diploma from anyone who disrupts the event.
There you have it. At this point in the year, you probably already know if you are graduating or not, the challenge is not getting kicked out of the graduation ceremony for a missed detention, or perhaps a poorly executed prank.
Leave a Comment
About the Contributor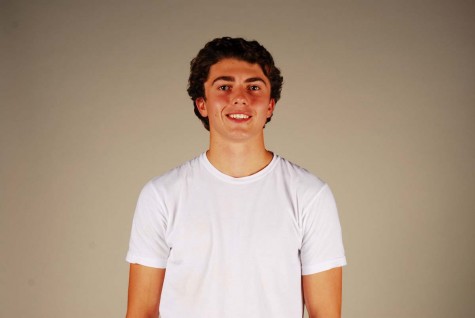 Andrew Bitautas, Writer
Andrew is an outdoors enthusiast and self-taught drummer. He picked up some sticks in first grade and hasn't stopped jamming, playing for the Shoobies,...