Our new principal: Bill Walsh
As of July 1, 2016, Mr. Bill Walsh took over as the principal after Dr. Mark Kolkman announced his resignation. With the amount of experience Principal Walsh has, 17 years at the school and 22 years in education, he seems to be a great fit for the job.
"I am in my eighteenth year at Hinsdale Central," Principal Walsh said. "I taught up in the business education department for eight years [including subjects such as] business law, accounting, consumer economics, and then a bunch of computer classes. I worked in the Dean's office for three years, and I was in the [operational] assistant principal role for six years."
As the assistant principal, his role involved a lot more of the technology side, supervising support staff on campus and keeping the school on its "tip-top shape." Now, his job is more managerial and political, overseeing everybody on campus and providing support for them.
Principal Walsh certainly seems to be excited about his job. Michael Ivancich, who has been working at the school for 19 years, describes how great of a job he expects Principal Walsh to do.
"Mr. Walsh is a very detail-oriented and thorough person, whether that be teaching in the business department or being the principal," Ivancich said. "He wants to keep the Red Devil family alive."
"
"He wants to keep the Red Devil family alive."
— Michael Ivancich
In addition to the staff, students have a positive attitude towards Principal Walsh as well as principals of the past.
"With the experience and the commitment Mr. Walsh has to the school, I'm sure he will do a fantastic job, just like the previous principals we have had in the past," said Bernard Wong, senior. "The fact that the students haven't felt a real change in the community feel that Hinsdale Central provides goes to show that everyone has been doing an excellent job."
Leave a Comment
About the Contributor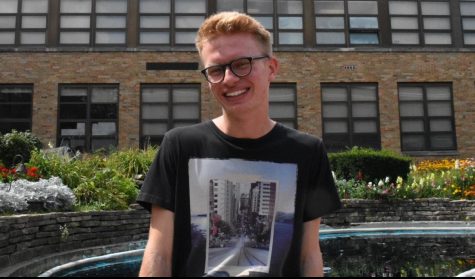 Nick Seda, Section Editor
Nick Seda, a senior at Hinsdale Central, is a section editor for multimedia on Devils' Advocate, whom enjoys traveling the world, taking pictures...