Four-year contract with HHSTA
On Sept. 6, the school district announced that the Board of Education voted to approve a four-year contract with the Hinsdale High School Teachers Association (HHSTA) by a 5-2 vote.
"We are glad that we have been able to reach a four-year agreement that provides stability for our teachers and district," said Julie May, Lead Negotiator for the HHSTA. "All stakeholders made compromises to ensure District 86 remains in strong financial health while continuing to attract and retain excellent teachers. The respectful tone of the negotiations reflected the character of District 86. Most importantly, the duration of the agreement along with the financial stability it provides the District keeps the focus where it belongs—on students."
Bill Carpenter, Board member, explained that the contract was a team effort of district officials, the district's attorneys and the teachers union, involving compromises on both sides. He described the contract as both "fiscally responsible" and "sustainable."
However, there was opposition to the approval of this contract. The two members who voted against the contract were Edward Corcoran and Claudia Manley.
"They are all great people. [The compensation is just] unsustainable and exorbitant," Corcoran said. He explained that the contract didn't have workplace reforms in place, including stopping the retirement salary teachers get after four years. The new contract guarantees certified staff members with a three percent raise annually. Another critique Corcoran has is that the district would spend $1 million on special duty that adds to pension and expenses.
"It favors the retirees," Manley said. "The cost-saving measures the district achieved in the contract primarily affect beginning teachers, who are burdened by higher student loans, housing prices, and day care costs than older generations of teachers incurred."
In the end, the contract was passed. Both sides were able to negotiate a fair contract that will be taking action in the next four years.
Leave a Comment
About the Contributor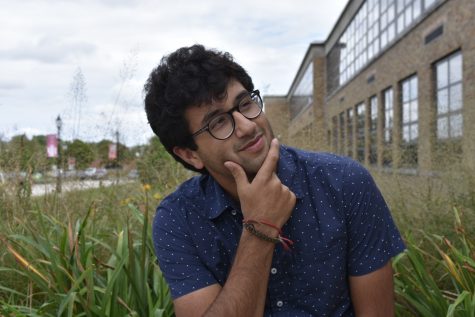 Kunal Jobanputra, News Editor
Senior Kunal Jobanputra exudes a vibrant personality through his ability to grow a beard and his unique dressing style. His class and interest in rap allows...