Habitat for Humanity "Raise(s) the Roof" for those in need
On Sept. 18 at 8 a.m., Habitat for Humanity will host the "Raise the Roof" 5k to raise money for their annual trip to West Virginia.
The "Raise the Roof" 5k has been extremely successful in the past, raising around $10,000. Each participant will pay either $25 or $50 to enter the race and has the choice to either walk or run. Others make a monetary donation and don't participate in the race. Although the bulk of donations come from participants, local businesses also support the race. Sponsors for this year's race include Clarendon Hills Bank, Sweet Ali's Bakery, Tasty Treat, and Quest Food Management Services. Last year, around 350 people came out for the race, which starts at the school.
During the trip to West Virginia, club members work together to build a house for a family in need.
"My favorite part of Habitat for Humanity is the trip, and [this race] is the main way we raise money for it. I'm excited to see all the people running and supporting the club," said Chaz Zayed, senior.
Other than raising money for the club, the race is also a great recruiting tool.
"Because a lot of people participate in the race in some way, it's a great way to spread the message of the club and to encourage more people to join…The race is such a fun event for both the runners and the organizers," said Anthony Carta, senior.
The race is also unique for the organizers, as it's at a time when most high schoolers wouldn't be awake, much less organizing and administering a race.
"Yeah, it's pretty early to wake up, but it's also a great way to start your Sunday," said Ary Sudhama, senior. "It's really fun to be outside, get some fresh air and be with your friends at the same time."
Leave a Comment
About the Contributor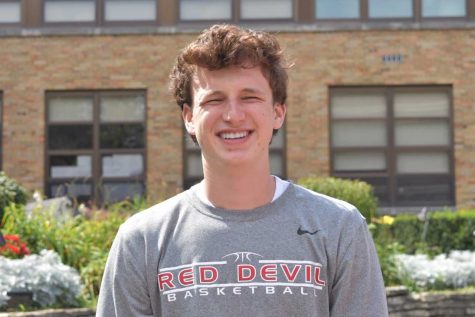 Everett Eck, Section Editor
Everett Eck is a senior who loves the sport of basketball. If he is not playing it, he is probably watching it. When he isn't playing basketball,...