African Teachers LEAP into Central
On Sept. 9, Central's Leap into Africa club brought over three  student teachers from South Africa to teach at HCHS as part of their mission to fundraise and bring awareness to the LEAP schools of Africa.                                  
The student teachers are here at both Hinsdale Central and Hinsdale South for one month and then are returning back to South Africa to their schools. Their trip here was supported by the students, faculty, and families of Hinsdale South and Hinsdale Central.                                                                             
The teachers' trip was partially funded by the fundraising that Leap into Africa Club, also known as LEAP Club, does all year. Leap into Africa's Club's main mission is to support morally and financially the LEAP Math and Science Schools of Cape Town and Johannesburg, South Africa. They do this through a series of fundraising events throughout the whole year, however this year part of their proceeds went to making the trip for the teachers possible.                                            
Some of the fundraising projects that Leap into Africa club has done include hosting ultimate frisbee tournaments and dodgeball tournaments, baking and selling cookies at a local bakery, making and selling Jolly Rancher Lollipops, selling tomatoes, and hosting a dance for the HCHS feeder schools.
In addition to Leap into Africa Club's fundraising, the student teachers trip here was also funded by the Kasten family foundation, which paid for the student teachers' plane tickets here and arranged their housing accommodations.
"It took a lot of planning and coordinating. The sponsors of the club and supporters in the community were exceptional in getting all this done," said Amber Page, junior and club leader.
According to club members, the experience has proven to have had a significant effect on both the teachers and the students at HCHS and HSHS.
"Not many people here knew about our club and what we were doing until they saw these student teachers in their classes, and it gave them an eye-opening experience to see how this one small club could do this huge project," said Mary Grace Grabill, sophomore and club leader.  
In addition to hosting LEAP student teachers, Leap into Africa also travels to the LEAP Math and Science schools about every two years over the summer.
"We would essentially just do what the student teachers are doing here at Central. We would sit in on classes and meet the kids that we are helping," Grabill said.
Leap into Africa Club meets every Friday in the teacher's cafeteria.
Leave a Comment
About the Contributors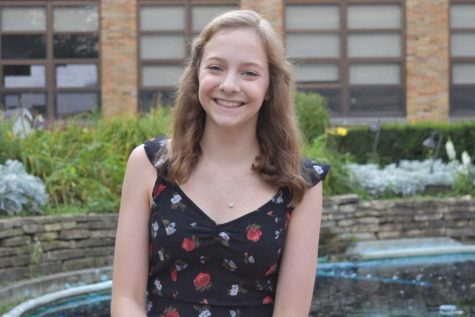 Abby Stockmal, Editor-in-Chief
Abby Stockmal is a senior who, when not scrambling to finish an essay she that she procrastinated, can be found watching reruns of "Friends", making an...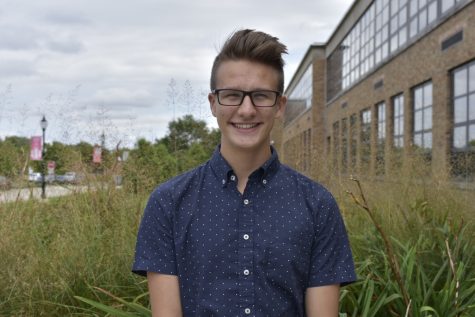 Zach Wols, A&E Editor
Zach Wols is a senior who is an A&E Editor. He loves to hang out with friends and play guitar. He hopes to major in journalism when he gets out of...