Board of Education approves technology fee reduction
During registration, students from all grades were required to pay an additional $250 due to a new technology fee. Upon hearing the frustrations of many upperclassmen, the Board of Education has approved a reduction.
For seniors, it was strikingly obvious that the price had been raised. Originally, the technology fee went towards introducing the one-to-one initiative that the school is striving to integrate to within the next couple of years. Once school started, it became apparent that upperclassmen did not receive the same benefits as the freshmen and sophomores, yet had to pay the same price for them.
Mainly underclassmen were given Chromebooks. For seniors and juniors, Chromebooks are available in certain classrooms, but they don't get full access to them.
"I thought it was unfair because it was like we were paying for the underclassmen to have computers," said Grace Hennessey, senior.
After a Committee of the Whole meeting on Sept. 6, the Board of Education voted to change the costs depending on the student's class. As Dr. Bruce Law, superintendent, details in an email sent to parents regarding the fee reduction, "You will be contacted individually by the Business Office about the credit to your specific account."
The new fees are:
Freshmen- $200
Sophomores- $200
Juniors- $150
Seniors- $50
Leave a Comment
About the Contributor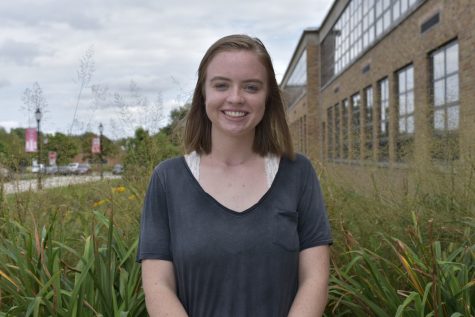 Emily Tomkinson, Managing Editor
When she's not running after Mr. Jensen in the science hall, Emily Tomkinson, senior, can be found shopping, watching clueless, or aspiring to be Gigi...