Students react to limited availability of curly fries
Starting this school year, curly fries are no longer available as a side every day. On Mondays, Wednesdays, and Fridays only regular fries are offered, and on Tuesdays and Thursdays students can buy curly fries.
While students are largely happy with the rest of the menu, the lack of curly fries has cast a dark cloud over the lunch menu.
"The chicken has been really good this year and I look forward to having some with the premium fries every day and seeing that they're not available puts a damper on my day," said Brandon Counts, senior.
Students have even begun to alter their lunch plans, changing when and if they buy their lunch. Some have begun utilizing other parts of the lunch room or even stop buying lunch altogether.
"I've started to go the sandwich line some days now, and even gone to the pasta line every once in awhile. The chicken is still good but it's just not the same without the curly fries, those are the best part," said Jack Nastas, junior.
Part of the reason why curly fries are so popular is that they're unique.
"I always get the curly fries because it makes it seem like I'm at a restaurant. Curly fries are always good no matter where you get them, but regular fries are different," said Jack Brubaker, junior. "The fries here have almost no flavor, and I get the curly fries because they have a lot of flavor in them."
A major complaint isn't necessarily about the lack of curly fries, but the other options available that don't compare to the classic curly fries.
"The wraps get old, the mozzarella sticks are average at best, and the chicken strips are good, but once you add curly fries to the chicken strips, it's like a five star meal," Nastas said.
You can find more information regarding menu changes in the Hinsdale Central lunchroom here.
Leave a Comment
About the Contributor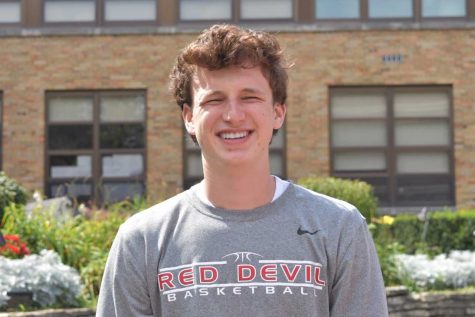 Everett Eck, Section Editor
Everett Eck is a senior who loves the sport of basketball. If he is not playing it, he is probably watching it. When he isn't playing basketball,...