Class of 2017 National Merit Semifinalists
The school's National Merit Semifinalists for the Class of 2017 include 26 students who were selected among students across the nation.
"The … semifinalists, which represents less than one percent of U.S. high school seniors, include the highest scoring entrants in each state," according to the Hinsdale Township High School District 86 news release said. "According to the National Merit Scholarship Corporation, [they] will have an opportunity to continue in the competition for some 7,500 National Merit Scholarships worth more than $33 million that will be offered next spring."
The students are automatically put in the selection process when taking the PSAT/NMSQT during October of their junior year.
"I didn't really study for the test, but I tried hard," said Alex Choi, semifinalist. "I'm happy to see that I made the cutoff!"
Semifinalists include:
Balakrishnan, Chitra J.
Chang, Eric T.
Choi, Alex K.
Chun, Carolyn G.
Cunniff, Austin G.
Davis, Stephanie L.
Deo, Shubhankar
Ding, Cecilia S.
Garje, Atharv S.
Guenther, Megan
Harrast, Maria
Hawthorne, Cagan M.
Hu, Helen L.
Karstrand, Andrew L.
Knott, Julianne
Krishnan, Meera J.
Kukadia, Isha
Lin, Lancelot
Luo, Maxiwell J.
Monson, Nicholas G.
Nevling, Matthew
Rizvi, Syed M.
Schnieders, Benjamin P.
Su, Michael L.
Wang, Harrison K.
Wang, Rachel
Leave a Comment
About the Contributor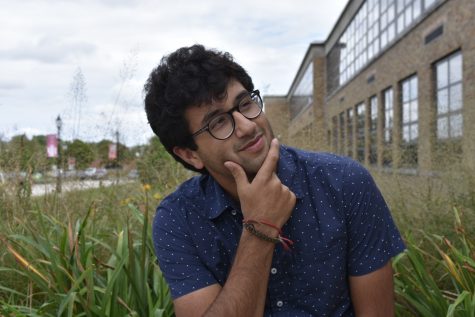 Kunal Jobanputra, News Editor
Senior Kunal Jobanputra exudes a vibrant personality through his ability to grow a beard and his unique dressing style. His class and interest in rap allows...